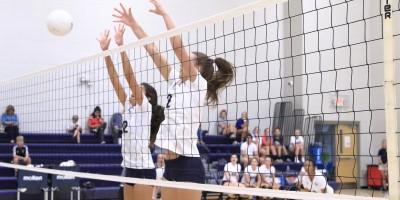 On the football field, the Washington Bulldogs soundly defeated McNair 70-13 to pick up their second region win of the season. A 42-point first half performance, including a 10-yard rushing score from Freshman running back Quintavious Lockett along with two defensive touchdowns gave Washington a more than comfortable lead. The Bulldog defense also racked up two safeties in the game along with a third defensive touchdown in the third quarter. Lithonia defeated Columbia 7-6 in the lowest scoring game of the day. The Bulldogs got up early 7-6 heading into the half and kept the Eagles off the board in the second half to walk away with the region win. Camden County took and early 7-3 lead over Glynn Academy in the first, adding a field goal in the second to increase their lead. The Wildcats tacked on a second field goal in the third, and a touchdown in the fourth to score 13 unanswered points and secure the win over Glynn Academy.
Due to poor weather conditions, the Southeast Bulloch vs. Windsor Forest game will be continued on Monday at 7 p.m. The Knights currently lead 3-0 with under a minute left to play in the first quarter.
On the softball diamond, Prince Avenue put up a 14-point performance to defeat Providence Christian by 13 runs to claim their ninth region win of the season. After losing to West Forsyth 5-1 early in the season the Brookwood Broncos finally put away the Wolverines, shutting them out 13-0 to pick up the win. Class AAAAA first-ranked Bainbridge continued to roll in their region, claiming two shutout wins over Warner Robins with scores of 13-0 and 21-0 to remain undefeated in the region and on the season.
On the volleyball court, class AAAAAAA sixth-ranked North Gwinnett walked away with three wins on the day. The Bulldogs swept class A-private second-ranked Hebron Christian, Wesleyan and region opponent Mill Creek. They remain undefeated in the region this season. After being bumped into the top-ten of class AAAAAAA, the Etowah Eagles proved they are there to stay with a 2-1 victory over class AAAAAA sixth-ranked Sequoyah and a 2-0 shutout over River Ridge. Apalachee added two wins to their season, defeating Eastside 2-0 before a close 2-1 match against Athens Academy. The Wildcats have now won fifteen straight games.
Saturday Final Scores
Football
Benedictine 48, Johnson-Savannah 6
Camden County 20, Glynn Academy 9
Lithonia 7, Columbia 6
Washington 70, McNair 13
Softball
Bainbridge 13, Warner Robins 0
Bainbridge 21, Warner Robins 0
Brookwood 13, West Forsyth 0
Dawson County 4, Fannin County 2
Eastside 14, Woodward Academy 0
Etowah 4, Lambert 1
Fannin County 6, Dawson County 3
First Presbyterian 3, Washington-Wilkes 0
Franklin County 3, East Jackson 1
Franklin County 7, East Jackson 0
Hampton 21, Luella 0
Mt. de Sales 15, Glascock County 0
Northside-Warner Robins 11, Valdosta 0
Northside-Warner Robins 18, Valdosta 0
Prince Avenue 14, Providence Christian 1
Webster County 22, Quitman County 7
Whitewater 16, McIntosh 0
Volleyball
Apalachee 2, Athens Academy 1
Apalachee 2, Eastside 0
Athens Academy 2, Clarke Central 0
Athens Academy 2, Eastside 0
Brookwood 2, Lanier 0
Calhoun 2, Sonoraville 0
Calhoun 2, Southeast Whitfield 0
Calvary Day 2, Forsyth Central 0
Calvary Day 2, Islands 0
Camden County 2, Forsyth Central 0
Camden County 2, Islands 0
Camden County 2, Richmond Hill 0
Central Christian 3, Heirway Christian 0
Chamblee 2, Riverwood 1
Chamblee 2, Starr's Mill 0
Chestatee 2, East Hall 0
Clarke Central 2, Eastside 1
Collins Hill 2, Berkmar 0
Columbus 2, Chattahoochee 0
Columbus 2, South Forsyth 0
Columbus 2, Westminster 1
Dalton 2, Southeast Whitfield 0
Duluth 2, Collins Hill 0
East Hall 2, Cherokee Bluff 0
East Hall 2, Lanier Christian 1
East Hall 2, West Hall 0
Etowah 2, River Ridge 0
Etowah 2, Sequoyah 1
Flowery Branch 2, East Hall 0
Gainesville 2, Flowery Branch 0
Gainesville 2, Johnson-Gainesville 0
Gainesville 2, Lanier Christian 0
Gainesville 2, West Hall 0
Hebron Christian 2, Brookwood 0
Hebron Christian 2, Buford 0
Lakeview Academy 2, East Hall 0
Lakeview Academy 2, Gainesville 0
Locust Grove 2, Tattnall County 0
Locust Grove 2, West Laurens 1
McIntosh 2, Riverwood 0
Mt. de Sales 2, Locust Grove 0
Mt. de Sales 2, Tattnall Square 0
Mt. de Sales 2, West Laurens 0
Norcross 2, Providence Christian 0
North Gwinnett 2, Hebron Christian 0
North Gwinnett 2, Mill Creek 0
North Gwinnett 2, Wesleyan 0
North Hall 2, Gainesville 1
Providence School F.L. 2, Calvary Day 0
Providence School F.L. 2, Richmond Hill 0
River Ridge 2, Woodstock 0
Riverwood 2, Starr's Mill 0
Riverwood 2, Whitewater 0
Sequoyah 2, Cherokee 0
Sequoyah 2, Woodstock 1
Sonoraville 2, Gilmer 0
Sonoraville 2, Murray County 0
South Forsyth 2, East Coweta 1
South Forsyth 2, Milton 0
South Forsyth 2, Mt. Pisgah Christian 0
Southeast Whitfield 2, Gilmer 0
Southeast Whitfield 2, Murray County 0
Starr's Mill 2, Carrollton 0
Starr's Mill 2, Northside-Columbus 0
Veterans 2, Mt. de Sales 1
Webb T.N. 2, Marist 0
Westminster 2, Cambridge 0
Westminster 2, Milton 1
Westminster 2, North Forsyth 1
Westminster 2, Northwest Whitfield 0
Westminster 2, South Forsyth 0