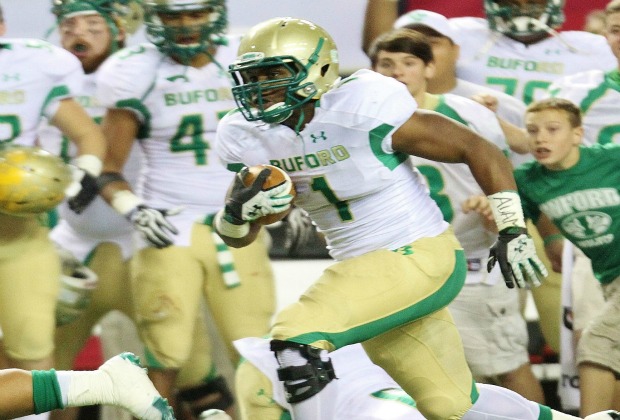 Rob Saye
With the high school football season now officially over, save for the traditional all-star games, players waiting until after the year to take official visits can now begin touring the country to check out campuses and ultimately make a decision for February's National Signing Day. ML King's Jacarthy Mack committed to Louisville early on in his process, but the outside linebacker has lined up a visit to Kansas State on Jan. 11. It will be interesting to see if Mack pulls a switch and signs with the Wildcats in February.
Lovejoy defensive back Tyrell Brown made an impact in the Class AAAAAA title game, recovering a fumble near his own goal line to end a Norcross scoring threat. He is receiving interest from UTC, UAB and Tennessee State. He will visit UAB on Jan. 11.
The Auburn coaching change has meant plenty of defections from the Peach State. New coach Gus Malzahn has lost seven total recruits including three Georgia high school prospects. Camden County's Jarrad Davis flipped to Florida last weekend while A.J. Jackson has decided to visit Ole Miss and has recently been speaking with Pitt. Central Gwinnett's Trey Johnson will visit USC, Ohio State, Florida and Penn State after de-committing from Auburn.
Dontravious Wilson of Buford won't be running around the next two months after committing to Western Kentucky. The running back helped Buford claim the Class AAA state title by scoring the championship game's only touchdown in a 10-3 win. Mikey Bart (South Florida) and Josh Cardiello (Georgia) have also committed to FBS schools from the Buford program.
Union Grove's Derrick Craine recently committed to UTC to play running back after former UGA running back Thomas Brown, who now coaches running backs for the Mocs, offered him in early December. Craine carried the ball 273 times for 2,105 yards and 26 touchdowns this season as a running back, but several schools were recruiting him as a fullback or linebacker.