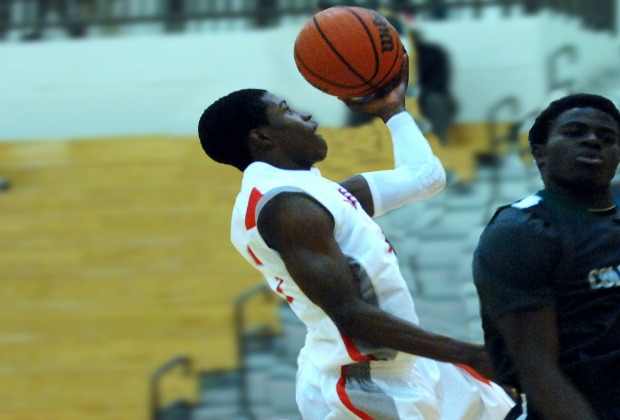 Sonny Kennedy
Thursday saw some incredible holiday hoops action, with Georgia teams facing top competition from across the nation.
Battle of the States (Towns County)
Dawson County 50, Piedmont (Ala.) 44: Visiting Dawson County trailed 35-25 at halftime, but a sharp Dawson County squad hit the hardwood in the second half and an offensive surge quickly changed the game. The Tigers charged to 20-0 run to start the third quarter. Gunnar Armstrong led Dawson County with 12 points and the flood of Tiger points erased a double-digit deficit and moved them to a perfect 11-0 on the season.
Down South Classic (Brookwood HS)
Brookwood 93 East Coweta 59: Host Brookwood went into halftime with a 48-36 lead. The Broncos continued their scoring outburst and dominated the second half, feeding Kendall Joseph and Khalil Abdullah, who had the hot hand. Abdullah had a team-high 18 points and Joseph had 17.
Lake City Classic (Allatoona)
Central Gwinnett 54, Woodland-Bartow 41: A pair of 6-foot-3 juniors, Shaun Jones and Neal Hodges, lifted visiting Central Gwinnett into to the semifinals of the Lake City Classic. Jones scored a game-high 15 and Hodges added 12 to credit the duo with half of the Black Knights' 54-point total. Central Gwinnett pulled away in the second half after leading 27-21 at halftime.
LaGrange Toyota Holiday Tournament
W.D. Mohammed 79, Russell County (Ala.) 49: W.D. Mohammed point guard Muhammad Hamilton scored 15 points and had a career-high 12 assists in the Caliphs' win. Russell County trailed 38-34 at the half, but a solid 17-point game from W.D. Mohammed's Jihad Hameen added to the lead as the Caliphs outscored Russell County 41-15 after the intermission.
Gainesville HS Holiday Tournament (Gainesville)
Chattahoochee 66, Johnson-Gainesville 63: Monster games out of teammates Markus Terry and Trey Archambeau provided host Chattahoochee with just enough to get the win. Terry scored 27 and the 6-foot-7 senior Archambeau finished with a game-high 28 points.
Piggly Wiggly Roundball Classic (Charleston, SC)
Roswell 66, Summerville (SC) 48: Visiting Roswell jumped to an early lead and entered the half with a 23-point lead, 45-22. Matt Beneduci helped the Hornets comfortably maintain their lead and scored a team-high 15 points. Teammate Sean Brennan added 14 points in the victory.
McDonalds Invitational (Tift County)
Archer 77, Johnson-Savannah 76: With four seconds remaining and down by one point, Archer guard Randall Smith hit a game-winning runner in the lane. Smith finished with 10 points. Archer's Nafis Floyd had 26 points and Bryan Hamlet had 21. Johnson-Savannah standout point guard Tim Quarterman had 26 points. Archer improves to 10-1 on the season.
Shane's Rib Shack Classic (Union Grove)
Woodland-Henry 53, Ola 50: Visiting Woodland-Henry was able to edge out Ola following a game-high 19 points from sophomore point guard Daniel Durrett. Ola forward Justin Wimberly's 16-point game was not enough to help his team top the Wolfpack.