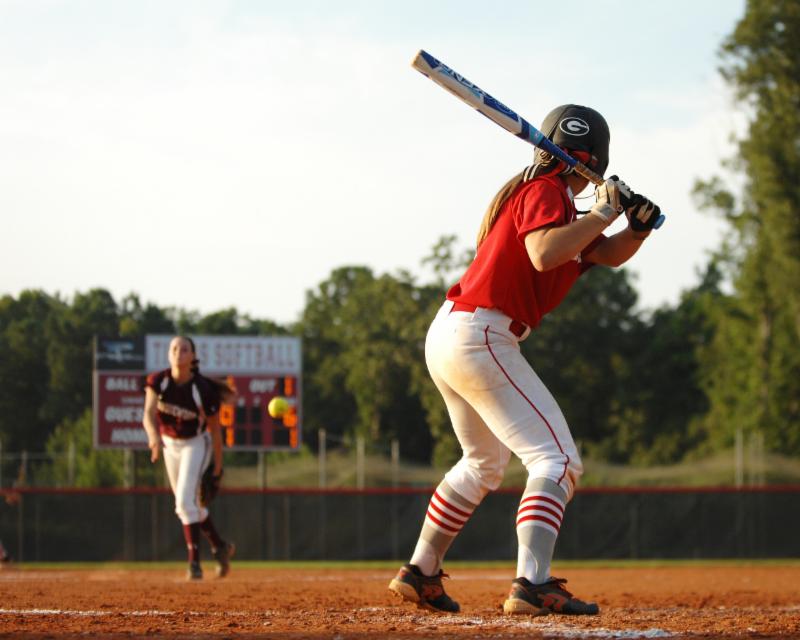 Photo by Sonny Kennedy
Brookwood's Amanda Ablan won two more games last week, extending her impressive 2014 record to 19-0-1. Ablan tossed a complete game in a 5-2 victory over Grayson during Region 8-AAAAAA tournament action last Thursday. She struck out a whopping 17 batters while allowing just one hit. The Broncos' offense was paced by Hannah Mason, who had a double and two RBIs.
A winner's bracket battle on Tuesday will pit Brookwood against Parkview. The Panthers edged Archer 2-1 last Thursday as Sami Rosa picked up her 12th win of the year. Rosa gave up only one run on five hits while striking out two in seven innings of work. Josey Rogers and Jada Lake drove in Parkview's runs.
In Region 4-AAA, Westminster swept visiting Decatur in two straight games on Monday to book its spot in the final. The Wildcats will go up against No. 1 seed Blessed Trinity for the title, with two contests to be hosted by the Titans on Thursday before a third game on Friday if necessary.
Buford powered its way into the Region 8-AAAA final by crushing White County in two games last Saturday. The top-ranked Wolves finished off the opening contest after a mere three innings by powering their way to a 19-1 lead. Jordan Deep hit a home run and Breanna Gutierrez went 2-for-2 with three RBIs and two runs scored. A more competitive second game lasted all seven innings and ended 7-0 in Buford's favor. Kennedy Kotula hurled a complete game that included just two hits allowed as she improved to 9-0 and the Wolves pushed their record to 28-1.
Next up for Buford is a three-game series against Madison County beginning on Thursday. Madison County slipped past North Oconee in a decisive third game on Monday. Elizabeth Nix led the Red Raiders to a 6-3 triumph by going 3-for-4 with an RBI.
With the postseason heating up, drama is not necessarily limited to the playing field. In Region 4-AAAAAA, the two berths in the championship series were decided by a tiebreaker between Harrison, Hillgrove and North Cobb. All three teams finished with 9-3 region records and after plenty of controversy, Harrison and Hillgrove were named the respective top two teams. Harrison had the best head-to-head record among the three tied teams and tournament directors had to go all the way to the records against the lowest seed in the region standings tiebreaker in order for Hillgrove to beat out North Cobb.