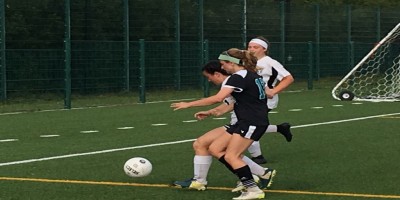 The GHSA spring sports playoffs continued Wednesday for the second round of the GHSA State Baseball Championships and the second round of the boys and girls State Soccer Championships. The first round of the boys and girls Lacrosse State Championships also began.
On the soccer pitch, Vidalia's girls team advanced in the Class AA girls soccer bracket with a 6-0 victory over Fitzgerald on the road. The Lady Indians scored early and often while building their 6-0 lead before the break.
Sophomore Ella Owen led with four goals. Freshman Sarah Owen and senior captain Logan Reid each scored one goal to pace Vidalia. The victory moved the Lady Indians to 18-1 on the season and into the quarterfinals against Lamar County.
In the Class AAAAAAA girls soccer bracket, No. 3 Lassiter defeated Kennesaw Mountain 3-0 behind a two-goal performance from senior midfielder Hal Herschfelt. Senior midfielder Karsen Brantley added the other goal.
See the rest of the playoff scores below.
Baseball
Dade County 6, Bremen 5
Fannin County 5, Redan 1
Harrison 11, South Paulding 1
Locust Grove 8, Starr's Mill 3
Mill Creek 5, Milton 1
Milton 8, Mill Creek 7
Ringgold 5, Hart County 4
Starr's Mill 15, Locust Grove 1
West Laurens 11, Cairo 1
West Laurens 4, Cairo 3
Woodstock 14, Hillgrove 2
Boys Soccer
Carrollton 2, Clarke Central 1
Hillgrove 3, Walton 1
Islands 4, Peach County 0
McIntosh 1, Union Grove 0
Westminster 3, Calhoun 0
Girls Soccer
Blessed Trinity 6, LaGrange 1
Bremen 6, Coosa 0
Brookwood 2, Rockdale County 0
Camden County 3, Campbell 2
Carrollton 6, Johnson-Gainesville 1
Chamblee 1, Decatur 0
Columbus 9, Mary Persons 0
Dacula 3, Dunwoody 0
Eastside 1, Richmond Academy 0
Glynn Academy 7, Lee County 1
Grady 3, Loganville 2
Harrison 5, Apalachee 0
Heritage-Catoosa 2, Oconee County 0
Heritage-Conyers 5, Valdosta 1
Hillgrove 1, Walton 0
Holy Innocents' 4, Lakeview Academy 1
Houston County 2, Richmond Hill 1
Islands 7, Peach County 0
Jackson 2, Pierce County 1
Jefferson 2, Dawson County 0
Johns Creek 7, Lanier 0
Lake Oconee Academy 6, Treutlen 0
Lamar County 9, Pepperell 1
Lambert 4, Peachtree Ridge 0
Lassiter 3, Kennesaw Mountain 0
Lovett 6, Calhoun 0
McIntosh 10, Locust Grove 0
Model 6, Oglethorpe County 2
North Gwinnett 3, West Forsyth 1
Northside-Columbus 4, Spalding 2
Pike County 7, Savannah Arts 3
Pinecrest Academy 3, Eagles Landing Christian 0
Pope 4, Alexander 0
Riverwood 2, Buford 1
Roswell 6, East Coweta 3
Screven County 4, East Laurens 1
Southeast Bulloch 0, Crisp County 0
St. Pius X 4, Marist 0
Starr's Mill 5, Union Grove 1
Towns County 2, Academy For Classical Education 2
Union County 5, Gordon Central 0
Vidalia 6, Fitzgerald 0
Warner Robins 3, South Effingham 1
Wesleyan 5, First Presbyterian 0
Westminster 1, Lumpkin County 0
Boys Lacrosse
Benedictine 15, Holy Innocents' 13
Blessed Trinity 18, Mt. de Sales 0
Etowah 23, Evans 0
Greater Atlanta Christian 13, Decatur 1
Lovett 21, Carrollton 3
Marist 14, Pinecrest Academy 4
Pace Academy 13, Kell 4
Riverwood 10, Whitefield Academy 9
South Forsyth 18, Mountain View 4
Walton 12, Johns Creek 10
Woodstock 11, Grayson 6
Girls Lacrosse
Allatoona 12, Lakeside-Evans 7
Cambridge 17, Northgate 4
Centennial 14, Pope 13
Fellowship Christian 25, Stratford Academy 0
Grayson 12, River Ridge 8
Holy Innocents' 22, Mt. de Sales 3
Kell 20, Pace Academy 4
Lovett 12, East Paulding 10
Mill Creek 19, Sequoyah 2
Milton 19, East Coweta 1
North Paulding 21, Greenbrier 4
Starr's Mill 20, Woodland-Stockbridge 1
Walton 21, Chattahoochee 10
Wesleyan 22, Southwest DeKalb 5
Whitewater 17, Woodward Academy 7