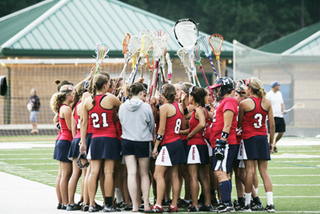 Milton High School
The final Regions Directors Cup standings were made official after Providence Christian pulled out Game 3 of the Class A baseball championship series, bringing to an end an incredible 2011-12 GHSA sports year. Several familiar names are once again hoisting overall championships as well as individual region crowns, and several schools are taking home titles for the first time.
Brookwood, Marist, Woodward Academy, Westminster and Wesleyan all claimed overall class championships with Woodward Academy jumping in for the school's first overall championship, according to GADAonline.net.
It was a banner year for the Allatoona program as the school won the Region 7-AAA Cup and the AAA girls championship.
Region 1-AAAAA is known for its football prowess, but it was Tift County that took home the individual region championship despite being the only team not to make the football playoffs from that region. Tift County was helped by the Class AAAAA gymnastics title as well as a strong showing in boys baseball, boys basketball, boys soccer and girls soccer.
Mill Creek won the Region 7-AAAAA title, beating out Peachtree Ridge, North Gwinnett, Norcross and Collins Hill, among others. Walton also took home the Region 5-AAAAA championship. Milton turned on the afterburners during the spring season to claim the Region 6-AAAAA title, taking home GHSA state titles in boys and girls golf, boys and girls lacrosse and girls soccer.
Johns Creek celebrated the Region 7-AAAA award after sweeping the boys and girls tennis titles. Marist won the Region 6-AAAA title in addition to the overall and the boys titles. Marist has now won 13 straight Directors Cups.
Other individual county winners included Class AA football champion Calhoun (7-AA), Class A football champion Savannah Christian (3-A) and Class A boys golf champions Brookstone (4-A).