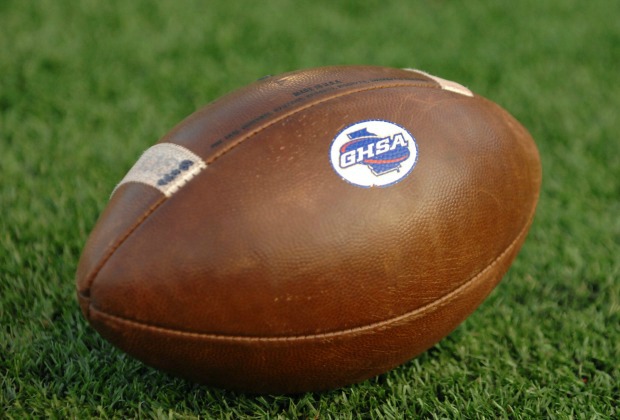 Attention kickers, Be-Ware. According to Ware County junior, Ronnie Adams, his illegal hit on Glynn Academy kicker August Bowers last Friday night was instructed by his coaches. Anyone that has played football or knows the game, understands that kickoff return is an assignment-based position. Each player has specific drops and assignments to make lanes for the returner. It is clear on this play, that Adams' role was to ignore the return completely and use the opportunity to hit a defenseless Bowers on his follow through. As the rules state, on illegal helmet contact/contact against a defenseless player, a player is ejected if the "kicker is in the act of kicking, or has not had reasonable amount of time to regain his balance after the kick." Adams had not lined up at that spot for the other kickoffs.
Ware County coaches ordered a hit on Glynn Academy's kicker last Friday night. Story coming. Here's the play http://t.co/tnpxirIjwp

— Craig Sager II (@CraigSagerJr) October 13, 2015
This is more than just speculation, however, and has been confirmed by Adams, who shared on Instagram after the game that he was instructed "My coach" to make the controversial play. Glynn Academy senior Garrison Hurd sent a comment to a proud Adams that read "Don't get the big head because you rocked the kicker"
Adams, who was ejected on the play, responded with "My coach told me to do that so I did it. I'm the hit man for Ware County. Hit me up if you wanna know more [listed phone number]."
Here is the player that delivered the hit admitting the cheap shot was ordered by coaches. http://t.co/tnpxirIjwp pic.twitter.com/CuxFXhA5k7

— Craig Sager II (@CraigSagerJr) October 13, 2015
Ware County head coach Franklin Stephens' reputation as a successful coach has followed him through his career at Tucker, Lamar County and Ware County. It is still unknown whether a coach or coaches instructed Adams to make the play.
HERE is the end zone view of the play.
As of Wednesday morning, both the GHSA and PSC (Professional Standards Commission) had began investigating the issue. Stay tuned for updates