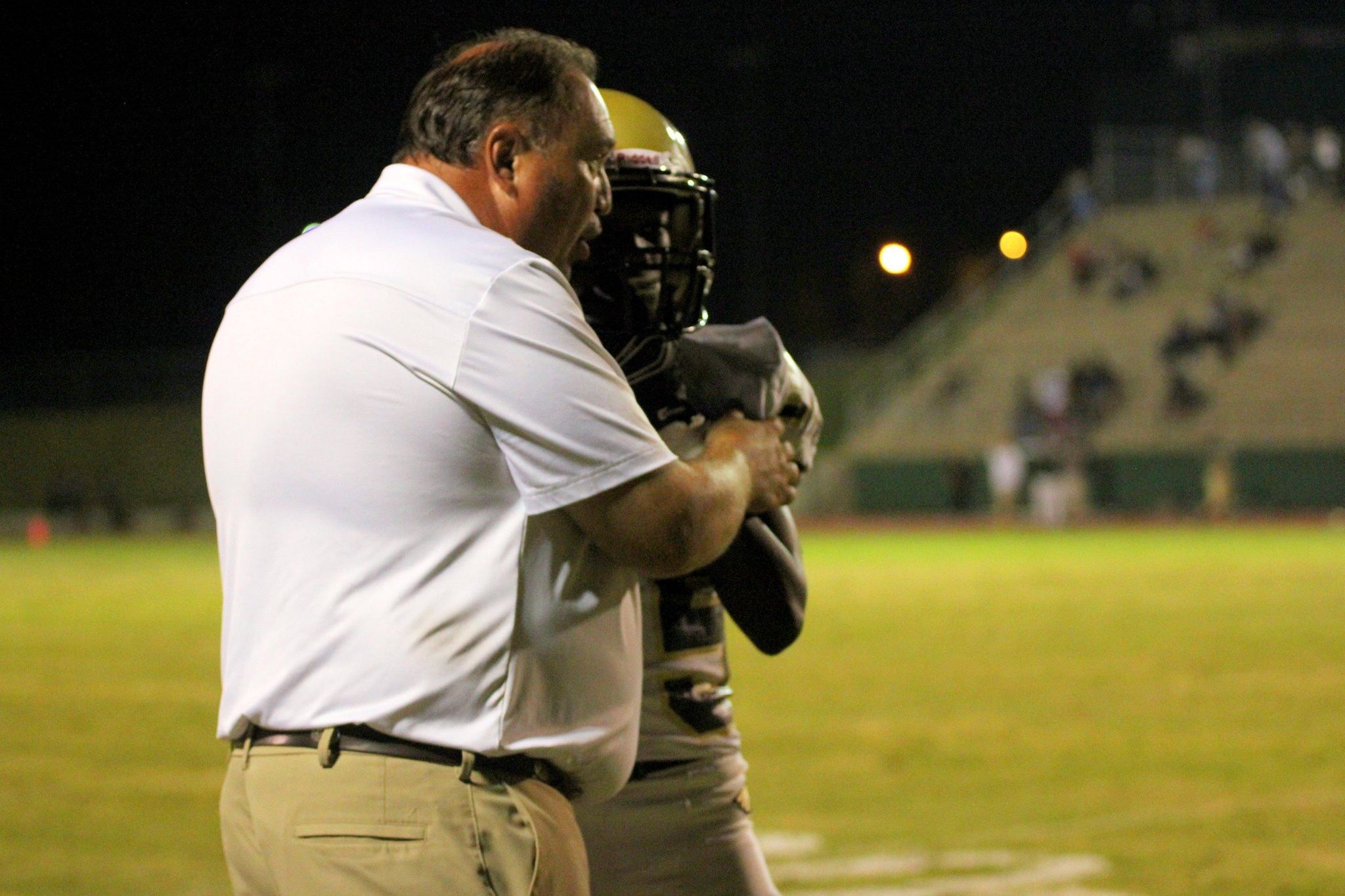 Flowery Branch, GA – Landmark Christian Head Football Coach Wayne Brantley has been named the Atlanta Falcons Coach of the Week presented by Ford. Coach Brantley is 3-1 this season, including wins over Christian Heritage, Lithia Springs and Josey.
Coach Brantley has coached for Landmark Christian for four years and has brought the team to the playoffs every year, including the State Semifinals in 2012. He also was named Region 5A Coach of the Year in 2013.
In addition to his on-field coaching achievements, Coach Brantley involves his program in the community in several capacities. Each year, he takes his team to the Atlanta Community Food Bank, leads community cleaning projects and assists with a local community garden. He also provides a football camp for students with special needs at Joseph Sams School.
Coach Brantley has also been involved in football player safety by providing concussion testing for each player, as well as leading the initiative to provide an athletic trainer at Landmark Christian. He also teaches proper football fundamentals to not only his players, but also athletes in the younger programs.
"Coach Brantley outworks every coach I have come across," said High School Principal Mike Bedosky. "He is a true coach and improves his players not only on the field, but also in life."
As Coach of the Week, Coach Brantley will receive a $1,000 grant to use towards his football program, a plaque signed by Falcons Head Coach Dan Quinn and suite tickets to the Falcons home game on December 27.
Nominations for Coach of the Week can be submitted online at www.atlantafalcons.com/coachoftheweek. Each Coach of the Week will be selected weekly based on their coaching achievements, dedication to community service and commitment to player health and safety.