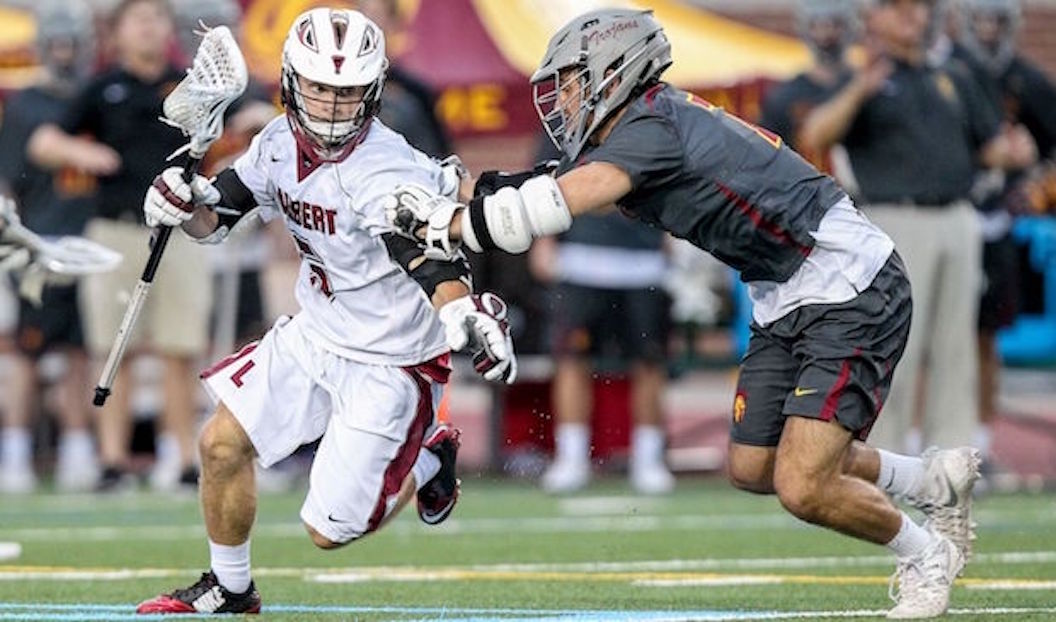 The top 10 remains the same in boys Class 6A-7A. No. 1 Lambert (9-0) was off this week, but will take on Blessed Trinity this Saturday at home. Lassiter holds down No. 2 at 8-0 and Walton is No. 3 after scoring a 17-5 win over Kennesaw Mountain that improved the Raiders' record to 9-0. No. 4 Centennial scored a big 13-12 overtime win over Lovett. Also, No. 7 North Gwinnett has followed up its 12-7 loss to Walton with an 8-4 win over Chattahoochee and a 17-4 win over Peachtree Ridge (the Bulldogs are 7-2 and their other loss was a 13-9 contest with Lassiter). No. 8 Etowah rolled past Pope 14-3 on Tuesday to improve to 14-3.
In Class A-5A, Lovett's 13-12 overtime loss to Centennial wasn't enough to drop the Lions from No. 1. Fellowship Christian picked up wins over Pace Academy and Marist to jump from No. 10 to No. 6. Pace Academy comes in at No. 7 after the 12-11 OT loss to the Paladins, and Marist comes in at No. 10 after a 19-10 defeat to Fellowship Christian.
BOYS
Class 6A-7A
1. Lambert
2. Lassiter
3. Walton
4. Centennial
5. Johns Creek
6. Roswell
7. North Gwinnett
8. Etowah
9. Allatoona
10. Milton
Class A-5A
1. Lovett
2. Westminster
3. Blessed Trinity
4. Woodward Academy
5. Greater Atlanta Christian
6. Fellowship Chrisian
7. Pace Academy
8. Buford
9. Starr's Mill
10. Marist
The Milton girls retain the top slot with their 8-0 start. No. 2 Lassiter is 6-6, but remains unbeaten against in-state opponents. No. 3 Mill Creek scored a 12-12 tie with No. 5 Walton on Wednesday, and 6-0-2 West Forsyth comes in at No. 4. In Class A-5A, Fellowship Christian jumped Kell for No. 5 after defeating Greater Atlanta Christian to improve to 8-0. Also, Ola (5-0) replaced St. Pius at No. 10.
GIRLS 
Class 6A-7A
1. Milton
2. Lassiter
3. Mill Creek
4. West Forsyth
5. Walton
6. Alpharetta
7. Johns Creek
8. Cambridge
9. Centennial
10. Chattahoochee
Class A-5A
1. Blessed Trinity
2. Starr's Mill
3. Westminster
4. Lovett
5. Fellowship Christian
6. Kell
7. Greater Atlanta Christian
8. Marist
9. Wesleyan
10. Ola