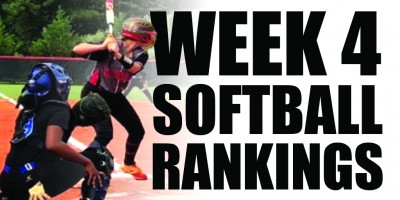 Buford is off to one of the best starts in recent history at 13-0 and 5-0 in Region 8-7A. After victories over No. 2 Dacula (8-2), Class 3A No. 1 Wesleyan (4-0) and Collins Hill (11-0), the Wolves are atop the state's highest class again this week. Dacula, Mill Creek, East Coweta and North Gwinnett round the top 5.
In Class 6A, Pope is the team to beat and leads Lassiter, Creekview, River Ridge and Apalachee. Cambridge tops Class 5A with Loganville, Harris County, Northside-Columbus and Flowery Branch chasing.
Central-Carroll is at the top of Class 4A and leading Whitewater, Walnut Grove, Wayne County and Heritage-Catoosa. In Class 3A, Wesleyan is at the top and has Harlem, Gordon Lee, Bremen and LaFayette filling the top 5.
Jeff Davis, Appling County, ACE Charter, Rockmart and Mount Paran are the top 5 programs in Class 2A, in that order. In Class A Division I, Social Circle leads the way and in Class A Division II, Lanier County is the team to beat.
Class 7A
1. Buford
2. Dacula
3. Mill Creek
4. East Coweta
5. North Gwinnett
6. South Forsyth
7. Kennesaw Mountain
8. Parkview
9. North Paulding
10. West Forsyth
Class 6A
1. Pope
2. Lassiter
3. Creekview
4. River Ridge
5. Apalachee
6. Sequoyah
7. East Paulding
8. North Forsyth
9. Houston County
10. South Effingham
Class 5A
1. Cambridge
2. Loganville
3. Harris County
4. Northside-Columbus
5. Flowery Branch
6. Calhoun
7. Winder-Barrow
8. Villa Rica
9. Jefferson
10. Chamblee
Class 4A
1. Central-Carroll
2. Whitewater
3. Walnut Grove
4. Wayne County
5. Heritage-Catoosa
6. East Forsyth
7. West Laurens
8. Troup County
9. Islands
10. Southeast Bulloch
Class 3A
1. Wesleyan
2. Harlem
3. Gordon Lee
4. Bremen
5. LaFayette
6. Columbus
7. Jackson
8. Morgan County
9. Franklin County
10. Crisp County
Class 2A
1. Jeff Davis
2. Appling County
3. ACE Charter
4. Rockmart
5. Mount Paran
6. ELCA
7. Haralson County
8. Cook
9. Banks County
10. Vidalia
Class A Division I
1. Social Circle
2. Pepperell
3. Heard County
4. Irwin County
5. Prince Avenue Christian
6. Trion
7. Mount Vernon
8. Bacon County
9. Bryan County
10. Oglethorpe County
Class A Division II
1. Lanier County
2. Emanuel County Institute
3. Wilcox County
4. Marion County
5. Pataula Charter
6. Schley County
7. Glascock County
8. Taylor County
9. Bowdon
10. Georgia Military College