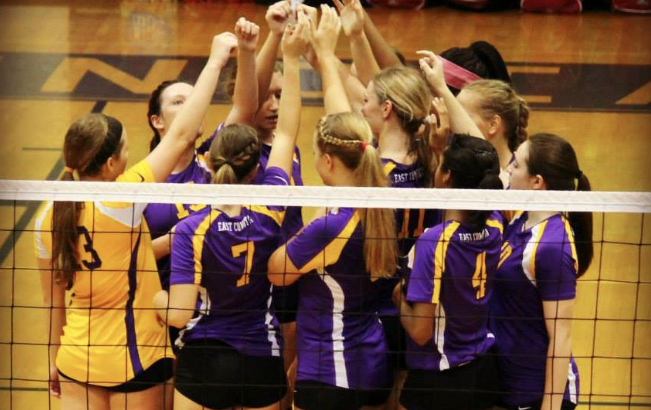 Class AAAAAA saw a busy week of top 10 matchups, but despite the upsets and big victories, the poll saw just one change. North Cobb lost to East Coweta but its two-set victory over South Forsyth kept the Warriors safe at No. 4 for at least one more week. No. 5 South Forsyth dropped its key matchup to North Cobb but swept No. 6 Lassiter. Lassiter was also swept by No. 2 Johns Creek. West Forsyth fell from No. 7 to No. 8 after dropping matches to new No. 7 Etowah, No. 6 Lassiter and No. 5 South Forsyth. Lambert fell to North Cobb and remains at No. 9 and North Gwinnett used a 2-1 victory over rival Norcross on Saturday to remain in the poll at No. 10.
In Class AAAAA, No. 1 Columbus retained its top status after big wins over Harris County, East Coweta and Northside-Columbus. Cambridge remains at No. 2 despite losses to Class AAAAAA powers Johns Creek and South Forsyth last week. South Effingham battled past Ola in a three-set victory to remain at No. 3. McIntosh beat Dunwoody but fell to Starr's Mill and remains at No. 6. Union Grove dropped four straight matches and fell to No. 10. Starr's Mill replaced River Ridge and debuts at No. 9.
In Class AAAA, St. Pius lost back-to-back matches to Westminster and Holy Innocents' over the weekend and slid to No. 5. Veterans dropped a match to unranked Chamblee and fell to No. 10.
In Class AAA, Westminster has heated up and jumped to No. 2 with wins over St. Pius, Calvary Day and Decatur over the weekend. Previous No. 2 Decatur slid to No. 3. Fannin County debuts at No. 9 after splitting its last two matches with No. 8 East Hall.
Wesleyan jumped St. Vincent's Academy for No. 3 in a top-heavy Class AA and Athens Academy leapt Fellowship Christian for No. 2 in Class A. Landmark Christian defeated Eagle's Landing Christian in three sets but dropped matches to Holy Innocents', West Forsyth, Cambridge and South Forsyth and jumped just one spot to No. 6.
Class AAAAAA
1. Walton
2. Johns Creek
3. Harrison
4. North Cobb
5. South Forsyth
6. Lassiter
7. Etowah
8. West Forsyth
9. Lambert
10. North Gwinnett
Class AAAAA
1. Columbus
2. Cambridge
3. South Effingham
4. Sequoyah
5. Dunwoody
6. McIntosh
7. Ola
8. Northside-Columbus
9. Starr's Mill
10. Union Grove
Class AAAA
1. Buford
2. Marist
3. Sandy Creek
4. Woodward Academy
5. St. Pius
6. North Oconee
7. Heritage-Catoosa
8. North Hall
9. Northwest Whitfield
10. Veterans
Class AAA
1. Blessed Trinity
2. Westminster
3. Decatur
4. Oconee County
5. Sonoraville
6. Jefferson
7. Savannah Arts
8. Fannin County
9. East Hall
10. Kendrick
Class AA
1. Holy Innocents'
2. Greater Atlanta Christian
3. Wesleyan
4. St. Vincent's
5. Gordon Lee
6. Coosa
7. Pace Academy
8. Lovett
9. Darlington
10. Armuchee
Class A
1. Savannah Christian
2. Athens Academy
3. Fellowship Christian
4. Eagle's Landing Christian
5. Calvary Day
6. Landmark Christian
7. George Walton Academy
8. Hebron Christian
9. Tallulah Falls
10. Mt. Vernon