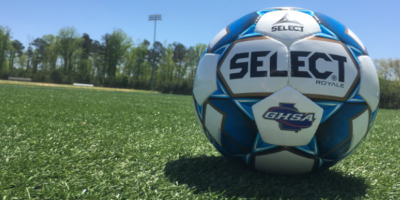 Denmark ascended to the top spot in the state's highest class after former No. 1 Harrison fell to No. 2. Brookwood, Peachtree Ridge and Roswell round out the top 5. Buford leads Class 6A ahead of Cambridge, Johns Creek, Lassiter and Houston County.
Blessed Trinity tops Class 5A with McIntosh, Chamblee, St. Pius X and Midtown chasing. In Class 4A, North Oconee leads the way with Marist, Jefferson, Norhtwest Whitfield and Perry filling the top 5.
Westminster is the team to beat in Class 3A and is leading GAC, Lumpkin County, Cherokee Bluff and White County. Lovett tops Class 2A with Bremen, Pace Academy, Model and Jeff Davis rounding out the top 5.
Social Circle is at the top of Class A Public and leads Commerce, Towns County, Armuchee and Screven County. In Class A Private, Pinecrest Academy is at the top and leading Stratford Academy, Wesleyan, Holy Innocents' and Brookstone.
Class 7A
1. Denmark
2. Harrison
3. Brookwood
4. Peachtree Ridge
5. Roswell
6. Dunwoody
7. Walton
8. Hillgrove
9. North Paulding
10. Lambert
Class 6A
1. Buford
2. Cambridge
3. Johns Creek
4. Lassiter
5. Houston County
6. Glynn Academy
7. Pope
8. Chattahoochee
9. River Ridge
10. Centennial
Class 5A
1. Blessed Trinity
2. McIntosh
3. Chamblee
4. St. Pius X
5. Midtown
6. Loganville
7. Greenbrier
8. Decatur
9. Woodward Academy
10. Starr's Mill
Class 4A
1. North Oconee
2. Marist
3. Jefferson
4. Northwest Whitfield
5. Perry
6. Heritage-Catoosa
7. Southeast Whitfield
8. Luella
9. Cairo
10. Columbus
Class 3A
1. Westminster
2. GAC
3. Lumpkin County
4. Cherokee Bluff
5. White County
6. Jackson
7. Oconee County
8. Savannah Arts
9. Mary Persons
10. Adairsville
Class 2A
1. Lovett
2. Bremen
3. Pace Academy
4. Model
5. Jeff Davis
6. Fitzgerald
7. Fannin County
8. Lamar County
9. Bleckley County
10. Callaway
Class Public
1. Social Circle
2. Commerce
3. Towns County
4. Armuchee
5. Screven County
6. Atlanta Classical
7. Atkinson County
8. McIntosh County Academy
9. Lake Oconee Academy
10. ACE Charter
Class Private
1. Pinecrest Academy
2. Stratford Academy
3. Wesleyan
4. Holy Innocents'
5. Brookstone
6. Athens Academy
7. Fellowship Christian
8. First Presbyterian
9. Hebron Christian
10. Trinity Christian