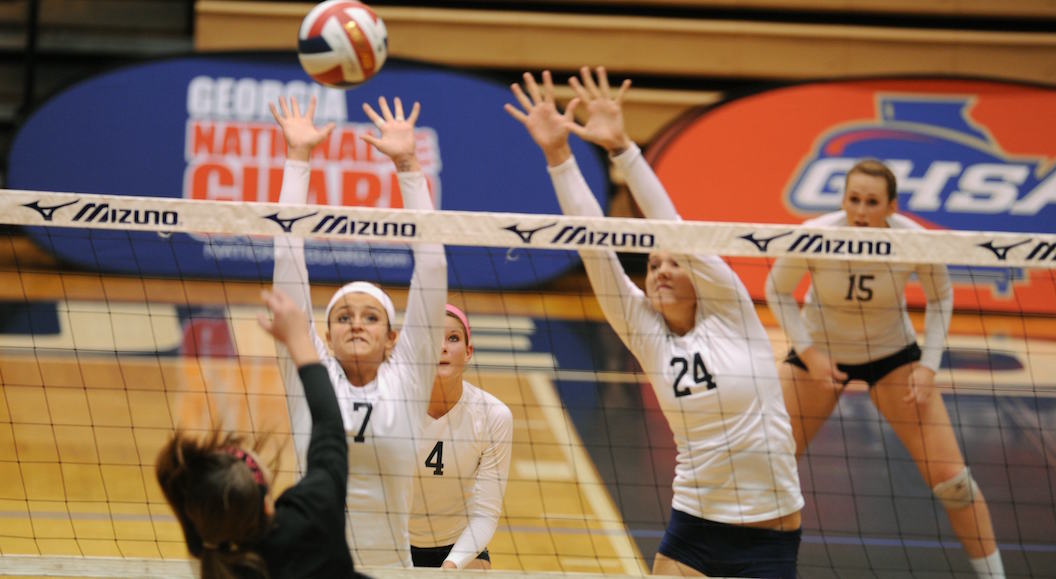 In Class AAAAAAA, No. 1 Walton swept Notre Dame (TN), Mt. Paran, North Paulding, Blessed Trinity, Mill Creek twice and Brentwood (TN) to win the Rally High Tournament over the weekend. Mill Creek dropped a 2-0 loss to North Gwinnett (22-25, 21-25) and fell to No. 6. Also, South Forsyth jumped two spots to No. 8 after its 3-2 victory over Kennesaw Mountain this Tuesday.
Sequoyah replaced Alpharetta at No. 1 in Class AAAAAA following Alpharetta's 2-0 (16-25, 16-25) loss to Pace Academy on Saturday. Apalachee moved up to No. 6 from No. 8 and Greenbrier makes its debut at No. 10 after defeating Lakeside-Evans (2-0) on Tuesday.
In Class AAA, Jefferson replaces Jackson County at No. 5 after defeating the Panthers (25-17, 25-23) on Tuesday. In Class AA/A-Private Walker moved up to No. 2 and Savannah Christian dropped to No. 3. Also, Wesleyan debuts at No. 9 after scoring a 2-0 win over No. 10 Landmark Christian.
Class AAAAAAA
1. Walton
2. Lassiter
3. Etowah
4. Norcross
5. Roswell
6. Mill Creek
7. Kennesaw Mountain
8. South Forsyth
9. Lambert
10. Cherokee
Class AAAAAA
1. Sequoyah
2. Alpharetta
3. Pope
4. Harrison
5. Allatoona
6. Apalachee
7. Habersham Central
8. Glynn Academy
9. Centennial
10. Greenbrier
Class AAAAA
1. McIntosh
2. Chamblee
3. Riverwood
4. Starr's Mill
5. Buford
6. Statesboro
7. Kell
8. Veterans
9. Dutchtown
10. Union Grove
Class AAAA
1. St. Pius
2. Blessed Trinity
3. Marist
4. Sandy Creek
5. Northside-Columbus
6. Columbus
7. Woodward Academy
8. Northwest Whitfield
9. LaFayette
10. Heritage-Catoosa
Class AAA
1. Pace Academy
2. Westminster
3. Greater Atlanta Christian
4. Calhoun
5. Jefferson
6. Jackson County
7. North Hall
8. Savannah Arts
9. Morgan County
10. Fannin County
Class AA/A-Public
1. Coosa
2. Gordon Lee
3. Woodville-Thompkins
4. Elite Scholars Academy
5. Pepperell
6. Harlem
7. Model
8. Armuchee
9. Johnson-Augusta
10. Thomasville
Class AA/A-Private
1. Hebron Christian
2. Walker
3. Savannah Christian
4. Mt. Paran
5. Calvary Day
6. Trinity Christian
7. Holy Innocents'
8. Eagle's Landing Christian
9. Wesleyan
10. Landmark Christian