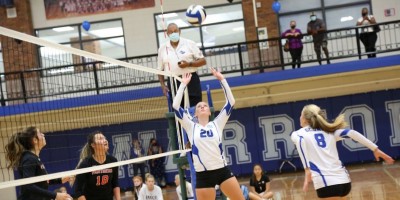 There is just one more week of the regular season left before the region tournaments begin. In Class 7A, Lambert fell from No. 3 to No. 5 after a 3-1 loss to Roswell—which enters the poll at No. 10 in place of Harrison. Etowah also dropped out of the poll and was replaced by Newnan at No. 9. Sequoyah is 39-2 with both of its losses coming to Pope. As a result of Sequoyah's 2-0 defeat to the Greyhounds on Saturday, Sequoyah was replaced by Buford at No. 1 in Class 6A. Pope moved up to No. 2 and Sequoyah comes in at No. 3. Also, Johns Creek moved up from No. 7 to No. 5.
In Class 5A, No. 1 St. Pius (40-1) extended its win-streak to 26 games and its only loss was to Ponte Vedra (FL) so the Golden Lions remain undefeated against in-state opponents. No. 3 ranked Greenbrier (27-2) is also still undefeated in the state.
Class 4A No. 1 Northwest Whitfield has a massive showdown with No. 3 ranked Heritage-Catoosa on Tuesday. Also, Chestatee jumped two slots to No. 6 after defeating former No. 6 Flowery Branch for the second time in three meetings this season.
In Class 3A, Savannah Arts moved up to No. 3 and Westminster fell two slots to No. 5. Class 2A/A Public No. 1 ranked Lovett validated its status with a 2-1 win over Pope last week. Finally, in Class A Private, Landmark Christian moved up a spot to No. 6 and Trinity Christian was bumped down to No. 7. Also, George Walton makes its debut at No. 8 and replaces Holy Innocents' in the poll.
Class 7A
1. Walton
2. Alpharetta
3. Cherokee
4. North Forsyth
5. Lambert
6. West Forsyth
7. North Cobb
8. Forsyth Central
9. Newnan
10. Roswell
Class 6A
1. Buford
2. Pope
3. Sequoyah
4. Lassiter
5. Johns Creek
6. Creekview
7. Kennesaw Mountain
8. Dacula
9. Allatoona
10. Lee County
Class 5A
1. St. Pius
2. Blessed Trinity
3. Greenbrier
4. Whitewater
5. Northside-Columbus
6. Woodward Academy
7. Harris County
8. McIntosh
9. Starr's Mill
10. Eagle's Landing
Class 4A
1. Northwest Whitfield
2. Fayette County
3. Heritage-Catoosa
4. Marist
5. Islands
6. Chestatee
7. Flowery Branch
8. Jefferson
9. Columbus
10. Madison County
Class 3A
1. Greater Atlanta Christian
2. Sandy Creek
3. Westminster
4. LaFayette
5. Westminster
6. Morgan County
7. Hart County
8. Oconee County
9. Richmond Academy
10. Dawson County
Class 2A/A Public
1. Lovett
2. Pace
3. Gordon Lee
4. Davidson Arts
5. Armuchee
6. Bremen
7. Woodville-Thompkins
8. Lamar County
9. Union County
10. ACE Charter
Class A Private
1. Athens Academy
2. ELCA
3. Mt. Paran
4. Brookstone
5. Savannah Christian
6. Landmark Christian
7. Trinity Christian
8. George Walton
9. Hebron Christian
10. Wesleyan