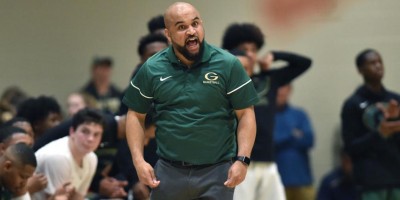 In Class AAAAAAA boys, the standings did not change for the top 9 teams. At No. 10, however, Cherokee fell 55-48 to unranked Roswell on Tuesday and was replaced by Archer. The newly-ranked Tigers are off to a 13-5 start and will take on No. 7 Newton this Friday on the road.
The Class AAAAAA top 10 saw seismic shifts outside of the top 3. Pope dropped from No. 4 ot No. 9 following losses to No. 5 North Atlanta (67-57) and No. 8 Chattahoochee (76-50). Sequoyah used a 68-61 win over Allatoona and replaced the Bucs at No. 6. Also, New Manchester fell to Hughes 58-57 and dropped out of the top 10. Also, former No. 6 Richmond Hill suffered recent losses to No. 10 Effingham County and Brunswick and dropped out of the poll.
In Class AAAAA, Lithonia remains No. 1 at 18-1 overall. No. 2 Eagle's Landing improved to 15-1 on Monday with an 87-80 victory over No. 3 Dutchtown. No. 6 Veterans (15-1) will host No. 7 Warner Robins (12-1) on Friday and No. 4 Cedar Shoals (16-1) scored a 67-61 win over No. 10 Buford (12-5) on Tuesday.
Class AAAA No. 1 Woodward Academy improved to 15-1 with a 79-65 win over North Clayton Tuesday at SkyHawk Arena. The Warhawks remain unbeaten against in-state opponents. Americus-Sumter is No. 2 with its 14-0 start and Eastside is No. 3 at 15-2. No. 4 Sandy Creek defeated No. 6 Chapel Hill 77-68 on Tuesday. Also, Baldwin improved to No. 9 and LaFayette dropped to No. 10 following its loss to Chattooga.
In Class AAA, Franklin County handed Hart County its first loss of the year on Tuesday (64-55) and took over No. 3. Also, Beach makes its debut at No. 9 following a 61-60 win over No. 5 Johnson-Savannah. Windsor Forest sits at No. 6 due to a 75-72 loss to Johnson-Savannah last Friday.
In Class AA, No. 3 Glenn Hills defeated No. 7 Butler 81-71 on Tuesday and No. 8 Hephzibah last Friday. Hepzibah previously defeated Glenn Hills 73-56 on Dec. 27 and improved from its previous spot at No. 10 after this week's results.
Class A-Private No. 1 St. Francis continues to look dominant and the Knights recently topped No. 3 Walker 80-59 on Tuesday and No. 6 Mt. Pisgah 64-49 last Friday. Also, No. 8 Wesleyan defeated No. 10 WD Mohammed 47-34 on Tuesday.
Class A-Public still has three undefeated teams at the top of the poll with No. 1 Treutlen (15-0), No. 2 Wilcox County (11-0) and No. 3 Terrell County (11-0). No. 6 Hancock Central defeated No. 8 Warren County 73-52 at home last Friday and former No. 10 ranked Turner County used a 75-64 win over Irwin County last Friday to replace the Indians at No. 9.
Class AAAAAAA
1. Grayson
2. Norcross
3. Shiloh
4. Milton
5. McEachern
6. Wheeler
7. Newton
8. East Coweta
9. Pebblebrook
10. Archer
Class AAAAAA
1. Tri-Cities
2. Tucker
3. South Cobb
4. Lanier
5. North Atlanta
6. Sequoyah
7. Johns Creek
8. Chattahoochee
9. Pope
10. Effingham County
Class AAAAA
1. Lithonia
2. Eagle's Landing
3. Dutchtown
4. Cedar Shoals
5. Kell
6. Veterans
7. Warner Robins
8. Walnut Grove
9. Statesboro
10. Buford
Class AAAA
1. Woodward Academy
2. Americus-Sumter
3. Eastside
4. Sandy Creek
5. Cross Creek
6. Chapel Hill
7. Denmark
8. St. Pius
9. Baldwin
10. LaFayette
Class AAA
1. Pace Academy
2. Dawson County
3. Franklin County
4. Hart County
5. Johnson-Savannah
6. Windsor Forest
7. Westminster
8. Lovett
9. Beach
10. Long County
Class AA
1. Therrell
2. Swainsboro
3. Glenn Hills
4. Jeff Davis
5. Laney
6. Banks County
7. Butler
8. Hephzibah
9. Spencer
10. Vidalia
Class A-Private
1. St. Francis
2. Christian Heritage
3. Walker
4. Galloway
5. Greenforest Christian
6. Mt. Pisgah
7. Trinity Christian
8. Wesleyan
9. Whitefield Academy
10. WD Mohammed
Class A-Public
1. Treutlen
2. Wilcox County
3. Terrell County
4. Lanier County
5. Calhoun County
6. Hancock Central
7. Wilkinson County
8. Warren County
9. Turner County
10. Irwin County
The Westlake girls are at the top of the state's highest classification again this week after a 63-31 victory at Newnan on Tuesday. Cherokee, Collins Hill, West Forsyth and North Forsyth make up the top five. In Class AAAAAA, Lovejoy is at the top and defeated Tucker 81-22 on Tuesday. Valdosta, Harrison, Dacula and Forest Park round out the top 5.
Buford is the team to beat in Class AAAAA again this week with a flawless 15-0 record and a 67-35 victory over Cedar Shoals on Tuesday. Kell, Villa Rica, Wayne County and Veterans round out the top of the class.
Carver-Columbus leads Class AAAA again this week ahead of Americus-Sumter, Woodward Academy, Marist and Luella. In Class AAA, Johnson-Savannah is at the top ahead of local-rival Beach. Jefferson, Fannin County and Cedar Grove round out the top 5 in AAA.
In Class AA, Rabun County is at the top with Early County, Southwest-Macon, Laney and Washington County chasing. St. Francis leads in Class A-Private ahead of Hebron Christian, Wesleyan, Holy Innocents' and Mount Paran Christian. In Class A-Public, Wheeler County is at the top with Central-Talbotton, Greenville, Calhoun County and Clinch County rounding out the top 5.
Class AAAAAAA
1. Westlake
2. Cherokee
3. Collins Hill
4. West Forsyth
5. North Forsyth
6. Campbell
7. Pebblebrook
8. Woodstock
9. Tift County
10. North Paulding
Class AAAAAA
1. Lovejoy
2. Valdosta
3. Harrison
4. Dacula
5. Forest Park
6. Glynn Academy
7. Stephenson
8. Brunswick
9. Alexander
10. Northside-Warner Robins
Class AAAAA
1. Buford
2. Kell
3. Villa Rica
4. Wayne County
5. Veterans
6. Statesboro
7. Rome
8. Arabia Mountain
9. Southwest DeKalb
10. Jones County
Class AAAA
1. Carver-Columbus
2. Americus-Sumter
3. Woodward Academy
4. Marist
5. Luella
6. Spalding
7. St. Pius
8. Troup
9. West Laurens
10. Central-Carroll
Class AAA
1. Johnson-Savannah
2. Beach
3. Jefferson
4. Fannin County
5. Cedar Grove
6. Greater Atlanta Christian
7. Dawson County
8. Sonoraville
9. Pierce County
10. Coahulla Creek
Class AA
1. Rabun County
2. Early County
3. Southwest-Macon
4. Laney
5. Washington County
6. Union County
7. Josey
8. Douglass
9. Vidalia
10. Rockmart
Class A-Private
1. St. Francis
2. Hebron Christian
3. Wesleyan
4. Holy Innocents'
5. Mt. Paran
6. Calvary Day
7. Greenforest
8. Stratford Academy
9. Galloway
10. Trinity Christian
Class A-Public
1. Wheeler County
2. Central-Talbotton
3. Greenville
4. Calhoun County
5. Clinch County
6. Pelham
7. Macon County
8. Bowdon
9. Marion County
10. Turner County