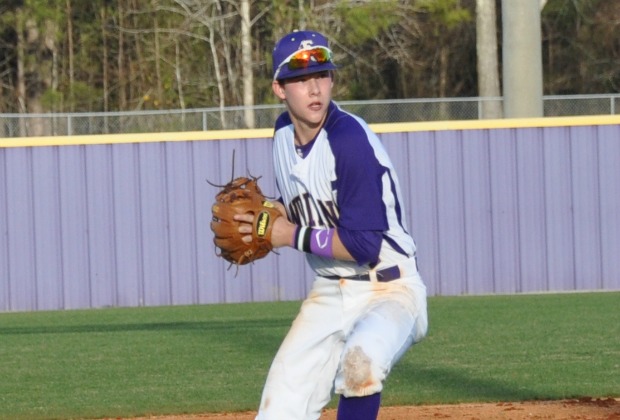 East Coweta High School
Class AA has a new No. 1 as Westminster swept a three-game series from previously top-ranked Lovett. Bremen and Pepperell, riding long winning streaks of 14 and eight games respectively, rocketed up this week while Cook re-entered the list at No. 10 after wins over Valdosta and Fitzgerald.
The state's largest classification saw some of its top teams lose big games this past week, including Mill Creek, which fell to No. 10, and Parkview, which dropped to No. 6. South Gwinnett moved into the poll at No. 9 after defeating Parkview Monday to move to 12-3 overall. McEachern returned to the poll on an 8-game winning streak.
Whitewater streaked its way into the Class AAAAA rankings after winning six straight including victories over Starr's Mill and Ola recently. The 19-1 demolition of Ola Wednesday dropped Ola to No. 7.
In Class AAAA, Alexander edged Carrollton Tuesday 4-3 and the programs swapped places in the poll. Griffin fell out after a loss to Jonesboro and was replaced by region-rival Spalding. Lanier got whipped by Stephens County and now finds itself out of the top five ranked No. 7.
Cartersville, on an 11-game winning streak, debuted in the top five in Class AAA. Appling County, meanwhile, evened the season series with Tattnall County and moved up to No. 7 while Pierce County took Tattnall's spot at No. 4.
The Class A rankings stayed the same for the Private classification, while Johnson County debuted in the Public rankings at No. 5 as Schley County fell out after a loss to Irwin County.
Class AAAAAA
1. Lambert
2. Walton
3. Marietta
4. East Coweta
5. Johns Creek
6. Parkview
7. Milton
8. McEachern
9. South Gwinnett
10. Mill Creek
Class AAAAA
1. Loganville
2. Greenbrier
3. Gainesville
4. Starr's Mill
5. Riverwood
6. Whitewater
7. Ola
8. McIntosh
9. Winder-Barrow
10. Dunwoody
Class AAAA
1. Crisp County
2. Columbus
3. Marist
4. Eastside
5. Alexander
6. Carrollton
7. Lanier
8. Wayne County
9. Redan
10. Spalding
Class AAA
1. Blessed Trinity
2. Buford
3. North Hall
4. Pierce County
5. Cartersville
6. Tattnall County
7. Appling County
8. Oconee County
9. Woodward Academy
10. St. Pius X
Class AA
1. Westminster
2. Jefferson
3. Lovett
4. Wesleyan
5. Berrien
6. Bremen
7. Pepperell
8. Calhoun
9. Benedictine
10. Cook
Class A-Private
1. Eagle's Landing Christian
2. George Walton Academy
3. First Presbyterian
4. Darlington
5. Mount Paran
Class A-Public
1. Charlton County
2. Emanuel County Institute
3. Gordon Lee
4. Baconton Charter
5. Johnson County