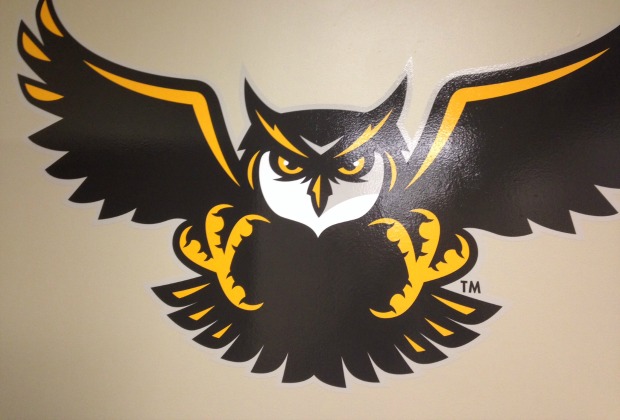 Please, can someone really tell us what is going on at Kennesaw State University? One of the largest schools in the state of Georgia's athletic program has been swept under the rug, but that rug is getting mighty bulky and some dust bunnies are starting to spill out. When Athletic Director Vaughn Williams came on campus in May of 2011 after a successful run at UConn, alumni, students and fans were all stoked about the prospects of bringing in a big name from a big school, but what has transpired since Williams' arrival has not been all diamonds and gold.
From a student's perspective it's looked like Williams has had a one-track mind which has been focused solely on building the football program while turning a blind eye to other big sports that the school must improve. Most notably the basketball program has suffered dearly and now both the men's and women's team have controversy swirling around them. Lewis Preston was Vaughn Williams' first basketball hire for the men's program and it was a disaster. Preston brought an infectious bad attitude that rubbed off on the players. He did not bring an energy that made players want to play for him and instead created a rift with his negative demeanor. Preston was woefully bad for a program that needed a leader after the dismissal of long-time coach Tony Ingle. Preston limped his way through a 9-67 record in two-plus seasons before taking a leave of absence and not returning.
Once Preston was let go in 2014, Williams had the opportunity to make a splash and try and get a big name coach to come to Kennesaw. All it would take is one coach that he could convince that KSU was a school on the verge of exploding. He needed to sell the program and a vision. Instead, Kennesaw took the cheap way out and went with the in-house hire of Jimmy Lallathin. Lallathin did a respectable job winning three games as the interim coach of the team and then finished this season 10-22, better then Lewis Preston ever did. There were some bumps along the road including an early season suspension of Lallathin for NCAA violations.
So the team showed some progress with double digit wins for the first time since 2009-10, so what happens? Lallathin is fired. Why? Who knows. Now KSU is yet again at a crossroads. Do they do the right thing and try to lure a former coach who has been announcing? Seth Greenberg? Someone of that ilk? Heck, College of Charleston had Bobby Cremins so it can be done.  Another way they could go is look elsewhere to a successful program and try to pluck a young assistant. Hopefully the rumors are not true and David Rivers will not slide over a seat so the school can save money and continue to neglect developing a basketball program.
Ok so the men's program is in disarray, how about the women's? The Lady Owls improved from 6-24 a year ago to 17-13 this year, great right?  Not so fast. Something very wrong may be going on with this team as well. A parent of a player on the team has gone to games wearing a shirt that reads: "Abusers depend on 'silence' DON'T  BE 'SILENT'" and on the back it says: "BE 'CIVIL' BREAK THE SILENCE OF ABUSE". I'm not sure what it means, but it definitely can't be good. Nitra Perry is the head coach of the women's team and might be someone who has some answers.
Things are not good right now at Kennesaw State. The football team had its first spring game but the media was pulled from its coverage and brought into a room where Vaughn Williams gave "nothing but terse, repetitive answers" about the firing of Lallathin according to The Sentinel's Chris Raimondi. In his three-plus years Vaughn Williams has loved to be in the forefront for the strides the football program has made, but has remained mum on more serious issues. To quote Marcellus from Hamlet, "Something is rotten in the state of Denmark". Sadly, the same can be said about KSU athletics. There are some serious warts that might finally see the light of day in the upcoming months.