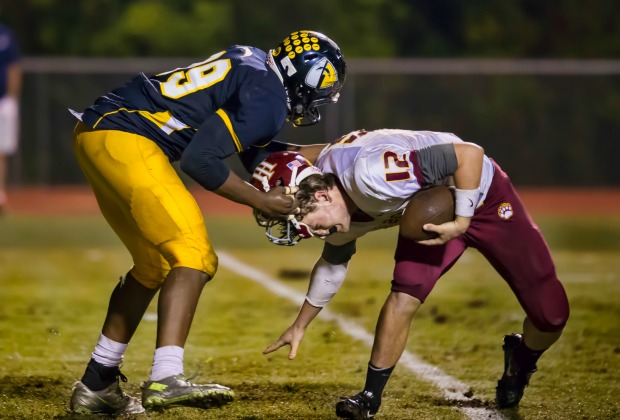 Jeff Hurndon
A man among boys in Class A Georgia high school football, ELCA's Andrew Williams has not gone unnoticed by major college football programs. That is until recently. While Clemson, Auburn and several other BCS conference programs have been all over the 6-foot-4, 260-pound defensive end, the Georgia Bulldogs, Williams' childhood favorites, were a bit slow to seriously pursue him. But with a new defensive staff that has been in Athens for mere weeks, the Dawgs have been breathing down Williams' neck.
And he has responded. While it was thought Williams would decide between the pair of orange-clad Tigers, Georgia has crept into the mix and is thought to be a major player here.
Bulldogs head coach Mark Richt and defensive coordinator Jeremy Pruitt have reportedly bonded with Williams already and the former ELCA Charger likes what he is hearing about coming off the edge in Pruitt's scheme.
While Williams visited Clemson the weekend of Jan. 17 and Auburn the following weekend, he made his final official trip to Athens. It is usually a good sign for the final program that receives a visit from an undecided prospect. Williams obviously had more time to bond with the Clemson and Auburn staffs, but he grew up wanting to play for Georgia, so that gives the Bulldogs a decent shot to land Williams.
This is one of those "blue-chippers" that college football fans flood the internet for on National Signing Day. No doubt there will be high drama in McDonough just after 2 p.m. when Williams makes his decision.