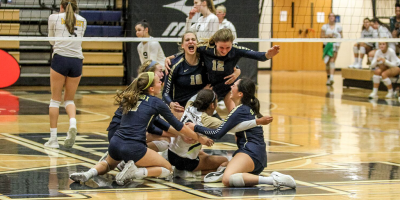 The 43rd episode of the "Georgia Prep Sports: From a Distance" video podcast features long-time Woodstock head football coach Brent Budde, who is preparing for his 11th season with the Wolverines.
Host I.J. Rosenberg, the president of Score Atlanta, will also have Berkmar head football coach Willie Gary, who will discuss the complications of preparing for his third season with the Patriots during a pandemic. Also joining the show will be second-year Blessed Trinity volleyball coach Allison Boes, who led the Titans to the Class 4A State Championship during her inaugural season as Blessed Trinity took home its seventh volleyball state title.
The podcast is produced by PlayOn Sports, which runs the National Federation High School network, and airs Mondays, Wednesdays and Fridays, starting at noon.
Follow the LINK to watch!