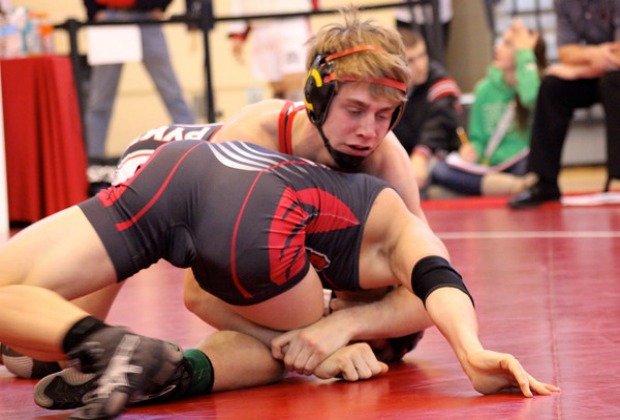 Pete Fritts
Four years ago, Tom Beuglas started the Archer wrestling program and this year he has helped the Tigers pull off a legendary sweep. After winning the duals title last month, Archer cruised to the Class AAAAAA traditional title, becoming the first program to sweep both GHSA titles within the program's first four years. Archer finished with four individual champions including Ernest Alexander at 195, M.J. Couzan at 285 and brothers Daniel and Thomas Bullard at 138 and 145, respectively. Defending champion Collins Hill finished second and Camden County finished in third. Camden County featured one individual champion while Collins Hill took home two. Archer, which qualified 14 wrestlers for the tournament, placed 12 wrestlers to bring a 113-point lead into the finals round before winning by 131.5 points.
In other classifications:
Class AAAAA: Pope won its third straight traditional title after winning the last two Class AAAA titles before moving up to AAAAA after reclassification. Pope scored 215.5 points to blast past Ware County, who totaled 99 points and Ola, who finished with 80 points as a team. Jake Henson won at 152 for the second-straight year in a 7-1 decision over Sprayberry's Thomas Cook. Billy Meek atoned for a triple overtime loss one year ago with a title in 160 by major decision. Northgate's Tyler Askey captured his fourth state title and capped a perfect high school career as his prep career comes to a close with a 196-0 record. Askey's feat had not been accomplished in 30 years and he is just the fourth grappler in Georgia history to win four titles in four undefeated seasons.
Class AAAA: Gilmer fell just short of a traditional team title last year, but Sam Snider's squad managed five finalists to slip past Carrollton 182.50-161. The title is Gilmer's fourth in the last six seasons. Cameron Perry and Johnie Flakes at 126 and 138, respectively, helped the Bobcats to the team title. Southeast Whitfield's Carlos Fraire earned a tough 2-1 decision, appearing to injury his knee early in his bout at 220 against Griffin's Telly Sloan, but he rallied to take the individual title.
Class AAA: Woodward Academy coach Pete Fritts didn't believe his team was a favorite entering the weekend, but thanks to a pair of individual champions, Fritts and Chad and Chandler Pyke will take the traditional title back to Woodward Academy for the first time since 1972. Oconee County finished with 101 points, 37 points behind Woodward Academy. Fourth-place Buford won three individual champions including junior Chip Ness at 182 pounds, who earned his third individual title. He won at 152 pounds in 2011 and at 170 pounds last year. He improved his career record to 137-1 by scoring a pin of Dawson County's Gavin Brown.
Class AA: Despite a loaded field complete with four-time defending Class A champion Bremen ready to try and end their dynasty, Jefferson scored 192 points to win its 13th straight traditional title. Jefferson had five wrestlers compete in the finals Saturday with four winning individual titles. The Dragons also had five third-place finishers. Bremen finished second with 133.50 points, 58.5 points behind Jefferson. The Blue Devils won three individual titles with two more runner up finishes. At 285 pounds, Joe Bexley of Bremen won his third career title and capped a 54-0 season. He will head to The Citadel to continue his wrestling career.
Class A: Gordon Lee held off Holy Innocents' 187-171 to capture the traditional title, the first in program history. Head coach Brent Raby brought 13 wrestlers to Macon and 12 placed sixth or better, including three champions. Jonathan Ragsdale at 113 pounds won his second straight title with a technical fall over Holy Innocents' John Hiles. Alex Spires at 138 defeated Treutlen's Tyler Heath in a 12-8 decision. Holy Innocents' was also seeking its first traditional title. The two programs split the 2012 duals title.