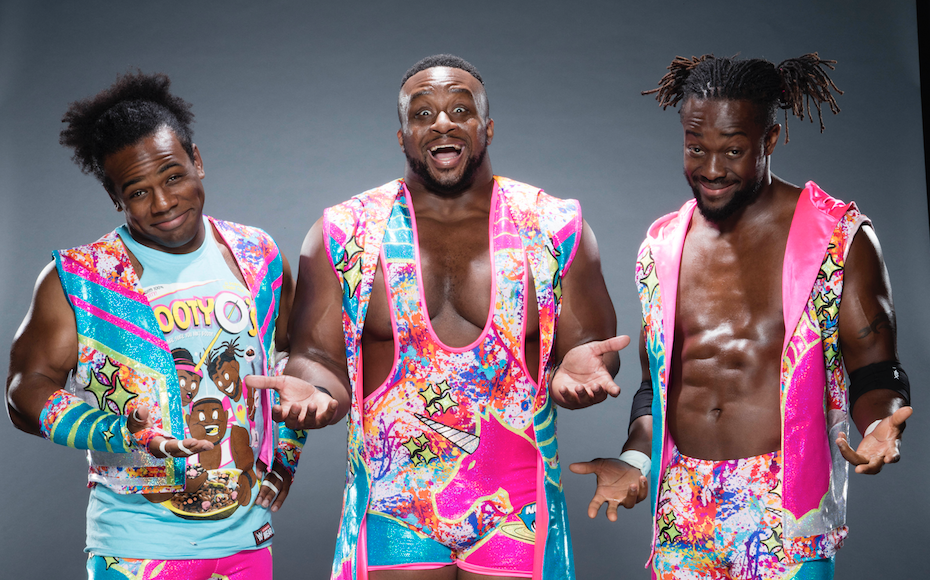 When the WWE's Smackdown Live rolls into Phillips Arena on Tuesday, May 30, it will be a homecoming for New Day member Xavier Woods.
"It is nice to live where you grew up as a kid," Woods said. "But what I love the most about being able to perform in Atlanta is having my parents, my sister and most of my friends there."
Woods, who graduated from Pebblebrook High School, chose the path to professional wrestling at a young age.
"It has been something that I have wanted to do since I was four years old," he explained. "In fact, I can say to my parents, 'hey mom and dad, I wasn't just being really weird and I actually made this profession.'"
For Woods, the preparation began with high school wrestling in East Cobb. During his amateur career, he wrestled against two-time state champion Cody Runnels, aka. Stardust. The pair attended rival high schools, with Woods at Pebblebrook and Runnels at nearby Lassiter.
In 2002, with Runnels' father, the late, legendary pro-wrestler Dusty Rhodes looking on, Woods fought hard but fell short. In Wood's defense, he wrestled two classes down from Runnels. Interestingly, Woods also claims that he threw the match in order to stay in Rhodes' good graces.
Nonetheless, the time spent on the mat in high school clearly molded the New Day star.
"Obviously, amateur wrestling is very different," he said. "But I wanted to be in the WWE since I was a kid, so I figured I would have to do something athletic. I found amateur wrestling and thought that it would be a perfect segue. Amateur wrestling teaches you so many things. Team sports are fine, but the downfall for me was that you could play as hard as you could, but if the other people on your team didn't, then you could still lose. Whereas in wrestling, if you lose, it is because you messed up or if you win, it is because you worked hard. It is a lot like life. There are a lot of good metaphors there."
It is safe to say that Woods has worked hard. Whether he is running into the ring with his brothers, Big E and Kofi Kingston, filming the latest installment of his Youtube video game blog, "UpUpDownDown," or leveling up his numerous video game characters, Woods stays busy.
If you are wondering what to expect on May 30, hear it from the man himself.
"The fans can expect lights, camera, action! It is literally the best live show on the planet," Woods said.
"It is a lot different than watching it on TV. A lot of people watch WWE on television and they enjoy it. Some change the channel, but then those same people who say they're not interested go to a live show, and everything changes. I have had friends who are so-called 'non-believers' and then they come to a show and are converted. It is a world away from your own."
Smackdown Live will start at 7:45 p.m. on Tuesday, May 30 with tickets ranging from $24 for standard tickets to $500 for a WWE Ringsider Package. Go to www.wwe.com/events for more information.