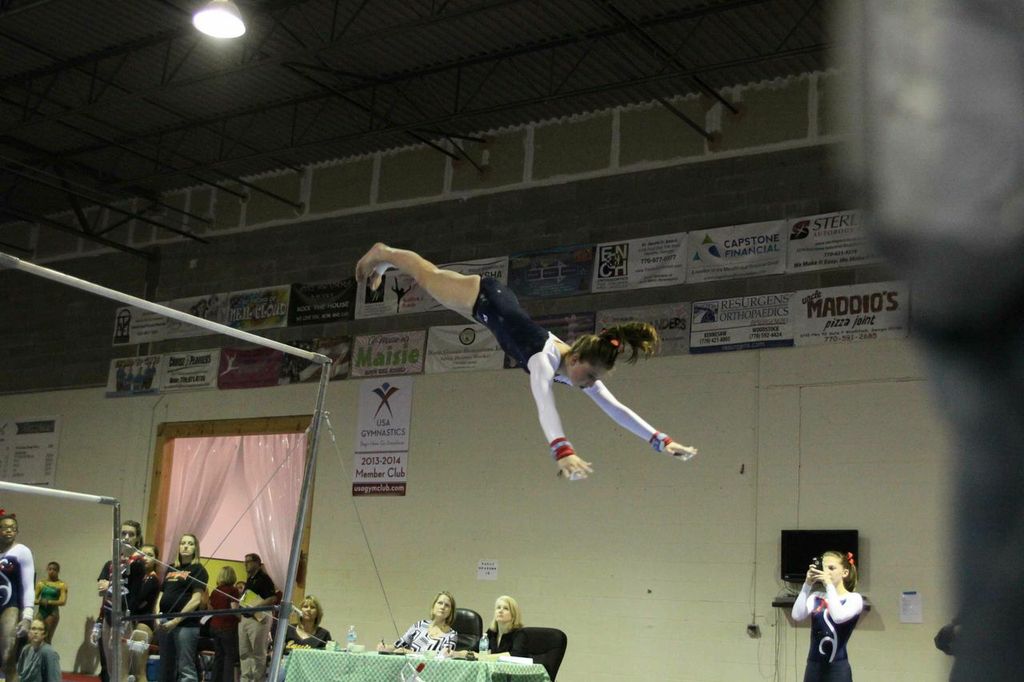 The 2015 gymnastics state championship will take place this Friday at Westminster and feature some of the best gymnasts in the nation. The six top teams in the state will meet to crown a winner. Colquitt County, Roswell, Carrollton, Forsyth Central, Lambert and defending champion Buford will compete for the team title. The Wolves won their first ever state title after dethroning Lambert last year. Roswell enters with a championship pedigree and seven titles to its name with its last coming in 2007. Carrollton and Forsyth Central are seeking first ever titles, while Colquitt County won its lone championship in 2006.
In each event, there will be 12 gymnasts competing for the individual title. A team can put up to four gymnasts in a single event and the top three scores will advance to the event state title. Lambert will be without Katie Stuart, the defending all-around state champ. Stuart was unable to compete in last week's prelims due to a scheduling conflict with the Junior Olympics regional meet. The Longhorns will instead rely upon senior Delaney Givens and sophomores Alaina Steinberg and Maddy Lord to lead Lambert back to the podium.
Buford will begin its title defense on the beams, an area where the team struggled last year with three of their four gymnasts falling during their routines. The Wolves are competing for just their third year, but head coach Amanda Allen has already instilled a winning tradition. Junior Logan Nugent finished third in the all-around with a 36.975 last year. Teammate Berkley Berrett, now a sophomore, placed sixth in the all-around as a freshman and will look to pace the Wolves.
Head coach Nicki McGovern has Carrollton back at state after a second place finish in 2014. The Trojans fell 110.225 to 109.35 to Buford. Forsyth Central finished fourth a year ago and returns behind the talents of Mackenzie Miller and Emily Flint. Both Colquitt County and Roswell enter the field of six after not qualifying last season.
There will be a new all-around champion this year with the absence of Stuart. Cara Trench of Northview and Khloe Parker of Tift County will be part of the field vying for the top spot. Tift County has produced state championship teams in 2011 and 2012. Other qualifiers for individual events include: Brittany Kean-Murphy (Northview), Katherine Buckner (Walton), Sydney Barrett (Cartersville), Tierra Acoff (Camden County), Bobimarie Henderson (Lassiter), Dani Antunez (Cambridge) and Kelly Aycock (Locust Grove).