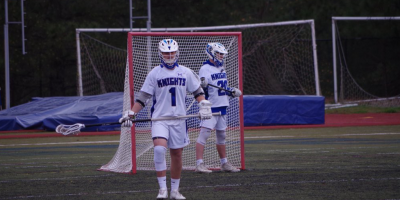 This Monday, the Associated Press reported that Furman University would be eliminating its baseball and men's lacrosse programs effective immediately. The South Carolina-based University that competes in the Southern Conference said that the decision to terminate the two sports programs was made to offset the financial losses caused by the ongoing coronavirus pandemic and would save them roughly $5 million in the near future. In addition to eliminating the two sports, Furman is making other cost-cutting measures—including a 10% salary cut for the athletic director and football and men's basketball coaches. Furman also stated that at this time there are no plans to reinstate the teams should financial conditions improve.
"As is the case for universities across the country, Furman has experienced dramatic reductions in revenue," read the University's announcement. "After shifting to remote instruction in March, the university refunded millions in room and board and other fees while incurring new costs related to the pandemic, such as increased technology support. The cancellation of camps and conferences, performances, and other events through the summer resulted in additional losses. At the same time, the value of the university's endowment dropped by more than $100 million as the global economy and markets experienced downturns."
The athletic department will also be reducing the total number of athletics scholarships by 45 over the next five years in order to shave costs, with the reductions in scholarships planned to be spread across the remaining 18 sports still offered at the school.
"This is a difficult day for Furman Athletics," said Director of Athletics Jason Donnelly. "We are proud of Furman's athletics history and tradition and the student-athletes and coaches who have competed as Paladins. …The legacy of Furman baseball and men's lacrosse will be remembered and celebrated."
 The rosters of both programs are filled with former Georgia prep athletes that will be impacted by the decision. Former Milton Eagles Mason Kenney, Joshua Germany and Dylan Matela are three of the eight Georgia products on the Paladins baseball roster to be hit with the disappointing news and they are joined by Lassiter alum Matt Lazzaro and MJ Sasapan in addition to sophomore Banks Griffith (Gainesville), redshirt junior John Michael Bertrand (Blessed Trinity) and junior Jared Mihalik (Johns Creek).
Furman's lacrosse roster has four Georgia products on it with former Allatoona Buccaneers teammates Carson Sorrells and Trevor Stuart along with Frankie Cecera (Centennial) and Reece Crook (North Forsyth).
The team's starting outfielder Jordan Starkes spoke with Columbia-based newspaper The State about the decision.
"I just really want people to know how much we're hurt by this," said Starkes. "My initial reaction was that this can't be real. … For some guys, this could be their last chance at playing baseball ever, and that's not just talking about the seniors. Some people might not have the opportunity to go play at other schools. Furman gave them the chance and we're getting that taken away from us because of money, I guess, that Furman doesn't have."
Furman noted that it would honor scholarship agreements for the affected athletes, including those signees not yet on campus, should they choose to remain at school. With Furman's departure from these two sports, the Southern Conference now consists of Richmond, Mercer, Air Force, Jacksonville, Bellarmine, High Point and VMI for a seven-team lacrosse conference and Samford, Wofford, Mercer, ETSU, UNC-Greensboro, The Citadel, Western Carolina and VMI for an eight-team baseball conference.
RIVERSIDE DECISION LEAVES HOLES
The aftereffects of Riverside Military Academy's decision last Thursday to cancel all of its fall sports forced its formerly scheduled opponents to begin looking elsewhere. Cobb County-based private school Whitefield Academy was scheduled to face Riverside Military on the gridiron on Sept. 18. One day following the announcement, Whitefield football coach Coleman Joiner tweeted on Friday "Anyone need a game on 9/18?" When talking this week to the Marietta Daily Journal, Joiner spoke about the path going forward
"My first year at Whitefield, we had a game with an out-of-state team that got canceled," said Joiner "We had to find a game against a (Georgia Independent School Association) team. It really hit us negatively in the power rankings. It's not quite as bad this year, because we don't have to deal with the power rankings, but trying to find a game this late is hard."
According to the MDJ, Joiner was particularly surprised by the timing of the news, since Georgia High School Association executive director Robin Hines said he was hoping students would be able to return to school campuses next month.
"It's a difficult situation," explained Joiner. "The (GHSA) requires our schedules be turned in by March. There can't be many teams at this point looking for games."
One possible solution would be for all of the nine opponents impacted by Riverside's decision could work something out to play each other to fill the hole. With the fate of all sports seemingly still hanging in the air right now, there are still many more difficult decisions to be made.
LADY HOYAS HEAD COACH STEPS DOWN
 The search for a new head coach of the Harrison Hoyas girls basketball program began last Thursday when reigning Region 6-AAAAAA coach of the year Steve Lenahan announced he was stepping down. Lenahan took over the program in 2008 when it was coming off a 2-23 season and oversaw a dramatic transformation. In Harrison's last six seasons, the program has gone 141-41 with six-straight 20-win seasons and two finals appearances. The basis for Lenahan's decision reflected his desire to focus on his two daughter's sports careers.
 "I have two daughters who are very involved in sports," Lenahan told the Marietta Daily Journal. "Both play basketball and one plays softball. After we were done with school, I've started training with them every day and the progress they've made has been impressive. They were with me a lot in the gym at school, but I started to feel like I had been neglecting them."
MILL CREEK BASEBALL ENDS 2020 NATIONALLY-RANKED
The coronavirus pandemic abruptly ended the spring sports seasons, but that did not stop the Mill Creek baseball team from achieving quite a lot in its brevity.
 The Hawks were 14-1 and the No. 4 ranked team in the nation when the season came to an end. Even more impressive, is the nationally-ranked team played all but one of its 15 games on the road when drainage issues forced the team to play its home schedule elsewhere. Head coach Doug Jones caught up with the Gwinnett Daily post to reflect back on his team's achievements.
"I didn't expect 14-1, no I did not," said Jones. "But after awhile I wasn't surprised. It's a very unique group, probably the most bought-in group we've had, just absolutely bought in. And all of our kids have been great over the years. … Just from the get-go, I felt good about this team. When it was apparent we were going to struggle with the field and we had some holes we had to fill. But we found those and we were starting to develop some depth on the mound. We had a good, strong bench. We were athletic. I'll remember them for a variety of reasons, just for their play, and more importantly to me is who they were. They'll always have a special place in my heart."
MORROW SOCCER TO BUILD OFF STRONG 2020
The Mill Creek baseball team was not the only program that made noise in the spring before the season came to an end. On the pitch, the boys Morrow soccer team was in the midst of a promising 2020 season. Boys basketball coach and athletic director Cresswell Foy stepped in as head coach on an interim bases before the season and his Mustangs were 6-1 when the season came to an end with a 23-5 scoring advantage over their opponents. This blazing start follows the team's 8-6 finish in 2019. Despite the disappointment of not getting to see how the rest of the season unfolded, the future of the program is looking bright according to Foy.
"Our kids are soccer players," Foy told Clayton News-Daily "They had the confidence anyway. They don't like to back down, which I love. That's been my philosophy since Day 1. I want to play the best, period. And they wanted to play them. Everybody around the area who they thought were pretty good, they said, 'Coach, let's play them.'"
VALDOSTA'S KEMARI SMITH MAKES HISTORY
Class of 2020 attacker Kemari Smith made history last week by becoming the first-ever Valdosta volleyball player to sign a college scholarship. Smith did not play volleyball for the first time until her sophomore season, but her three successful years spent with the Wildcats led to her receiving a full ride to play for Gulf Coast State College.
"It was very shocking because I didn't have my mind set on going to college first," Smith said in a phone interview with the Valdosta Daily Times. "I was actually going to Navy when all the COVID-19 stuff fades away. But when the coaches kept reaching out to me and showing me, 'I want her, I want her, 'I was having a change in mindset that maybe I need to go to college first because scholarships are not going to always last. The Army and Navy are always going to be here."
Smith's head coach Anna McCall spoke with the Times about her initial tryout and outstanding varsity career. "I remember Kemari trying out as an upcoming sophomore, having never played volleyball before," said McCall. "I remember immediately thinking, 'Wow, she is going to be good!', Here we are three seasons later and two club seasons with PSVA. She's made All-Region 1-6A twice. Her senior season, she had 50 percent of the blocks and 25 percent of the kills for our team. Kemari will be a huge asset for Gulf Coast State College as an athlete, scholar and a leader on and off the court."
GWINNETT AD'S HONORED IN HIGEST CLASSES
The Georgia Athletic Directors Association held its annual GADA Awards Banquet on Monday and announced the winners for the 2019-20 season. Gwinnett County had a strong showing with Norcross athletic and activities director Kirk Barton being named the Class AAAAAAA Athletic Director of the Year. In Class AAAAAA, Athletic Director of the Year went to Matt McDonald, the athletic and activities director at Lanier—giving Gwinnett the top AD's in Georgia's two highest classifications.