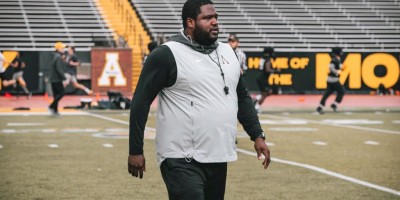 The 49th episode of the "Georgia Prep Sports: From a Distance" video podcast features Appalachian State University linebackers coach and defensive assistant Cortney Braswell, who was the head coach of the Ridgeland Panthers in 2018. Braswell will discuss the comparisons between high school and college football during the COVID-19 pandemic.
Host I.J. Rosenberg, the president of Score Atlanta, will also have Coffee head football coach Robby Pruitt, who is entering his ninth season with the Trojans. Also joining the show is Creekside football coach Maurice Dixon, who has led the Seminoles to the second round of the Class AAAAAA playoffs in the past two seasons and won a region title in 2018.
The podcast is produced by PlayOn Sports, which runs the National Federation High School network, and airs Mondays, Wednesdays and Fridays, starting at noon.
Follow the LINK to watch the show!