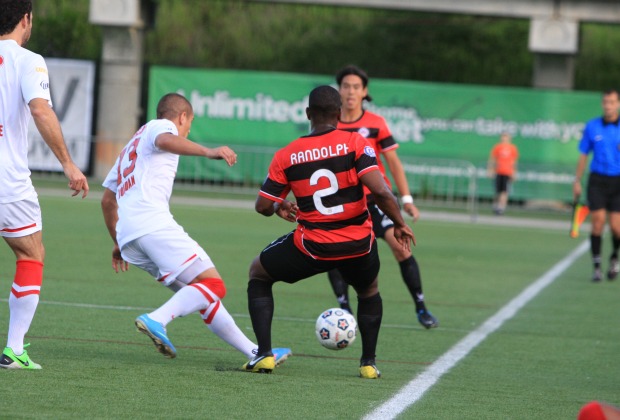 The Atlanta Silverbacks return home following a 2-1 loss on June 22 to the Tampa Rowdies. The loss puts Atlanta two points behind first-place Carolina in the current NASL standings.
The Silverbacks quickly get a chance to make up that deficit on Saturday in Carolina. The Railhawks head into that matchup with a bit of confidence having won their previous game against Minnesota 3-2. The Railhawks needed two goals in the final five minutes of the match to win. Despite the magnitude of the game, Silverbacks head coach Brain Haynes doesn't put too much emphasis in the upcoming matchup.
"All games are big. We could win or lose and results go our way," says Haynes. "We don't need to make any game bigger than the others."
Tampa scored both of their goals in the second half, both on penalty kicks following a scoreless first half by both teams. Atlanta's only score came from midfielder Pablo Cruz off of a free kick in the 62nd minute of the contest.
Saturday's match can lock up a championship opportunity for the Silverbacks and the next few days of practice will no doubt be focussed on solidifying the back line of the defense and take full advantage of chances on offense. Haynes has a simple solution for the recent offensive issues: "Put away the chances we have."
NEW WAY OF DOING THINGS
The final two matches of the season coming in the next two weeks will be worth more than ever before in the NASL because of the new dual-season format that was introduced this year. The season will be broken up into spring and fall sessions. The winners of each round-robin session will play for the championship, the Soccer Bowl trophy, in November. The second season, or fall season, begins on the first weekend of August. This break in the seasons gives the many international players playing in the NASL time to train and play with their national teams. Next year's World Cup will be held in Brazil and this break will be coming at a perfect time for those players worthy of playing in the world's most famous round-robin sporting event.
The new format is technically in an experimental stage but looks to resemble that of the more famous European leagues. There is a universally recognized 'international break' that allows some of the world's best players to suit up for their national sides. The United States's premier soccer league, Major League Soccer (MLS), does not follow this system as of yet. If every other league is using this system then why not the U.S.? It doesn't seem to hurt Euro leagues that are over 100-years old. Hopefully the NASL keeps the dual-schedule system for years to come.