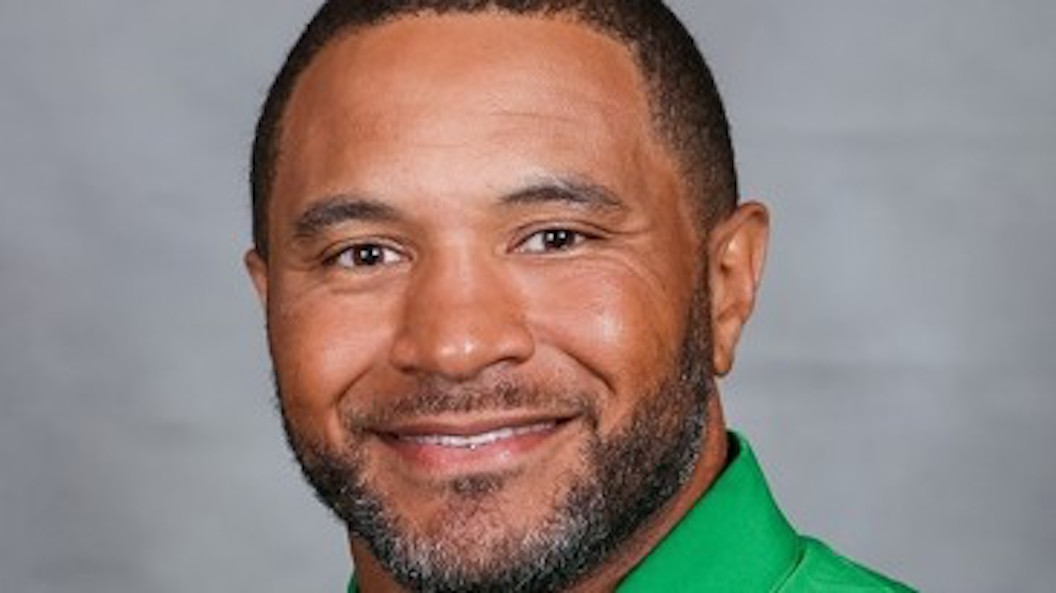 The Atlanta Falcons Coach of the Week program recognizes high school football coaches across the state of Georgia for their hard work and dedication to making a difference in the lives of student-athletes both on and off the field. This season's fifth winner is Buford High School head coach Bryant Appling, who has led the Wolves to a 5-0 start in their 2019 campaign.
Appling had spent 15 years as an assistant coach at Buford prior to his promotion to head coach this offseason. Building off his own experiences, Appling has succeeded in keeping up the programs' strong winning tradition through the first half of the regular season.
"When I got the opportunity, I was hoping to instill the things I've learned from a lot of the guys that coached me in college or coached over me in high school, and take those things on how to do things the right way on and off the field and in the surrounding community," said Appling. "We really harp on our kids as far as community service. That can be at the North Gwinnett Co-Op Ministries, or cleaning up in the neighborhood, or even working with our youth teams and having some sort of symmetry with the first grade football player all the way up to the twelfth grader."
Buford opened the year with a 41-0 victory over Jonesboro and then took down the defending Class AAAAAAA state champion Milton Eagles in a 26-23 thriller. The team defeated Virginia's Life Christian Academy 33-22 the following week and then improved to 4-0 with a strong 42-14 win over Newton. This past week's victory, might be the most impressive yet, as Buford dialed up a game-winning 2-point conversion in overtime to take down Archer 29-28.
"I definitely believe that our summer schedule helped us," said Appling. "We did a little bit more than they were used to the last couple years, because I knew they were young, and we would have a tough road in the beginning. So we were going to have to throw a little more their way with lifting, conditioning, 7-on-7's and walk-throughs in the summer, and as you know, it was a hot summer. So they understood how much time they were spending preparing, and for us to go out there and come away with these tough wins, it makes it that much sweeter, and it makes it that much better in the future when kids see that 'if I grind like that in the summer and I work hard, then big things can happen'."
The outstanding football being played by Buford this season has re-energized the program heading into region play and the Wolves are currently ranked No. 1 in Class AAAAA heading into this week's road trip to Johnson Gainesville. As for his team's overtime thriller against Archer, being able to come away with the upset victory came down to preparation and putting an emphasis on doing the little things right during the week.
"Any kid, and any team, really, likes to be told that they can't do something," said Appling of being considered underdogs. "That lit a fire up under us just knowing that we weren't thought of like we might have been in past seasons. …We challenged them all summer long and reminded them that they were going to have to work hard and do more in order to compete the way we wanted to. The little things is what we have been adamant about, from picking up pieces of trash, to keeping the locker room clean, and things like that. I always tell them, 'those little things are the difference in how hard you play at the end of a tough game.' And for us to have a chance in these games, and to come away with a close win like we did last week, it just reiterates the fact that it hit home with them, and that it is helping them on the team."
On the game-winning 2-point conversion in overtime, starting quarterback Jarvis Evans found tight end Treyton Rank with a perfectly placed pass in the back of the endzone.
"It's been something we've been doing ever since January, since Coach App got here," said Evans to the AJC. "It was in the back of the playbook to use. You never know when that time is going to come. The time came and they weren't expecting it."
"We've been working on that play and knew it would work," added Rank "I just had to catch it. I was nervous until I got to the line and then I was ready to go."
In a recent article by the AJC's Stan Awtrey on Buford's undefeated start, Evans stated, ""We're able to follow a great leader like coach App. We call it the App [Appling] Era. I think that's true. With him as our coach, anything is possible."
If you know a varsity head football coach dedicated to making a different on and off the field, CLICK HERE to nominate them for the Atlanta Falcons Coach of the Week Award.