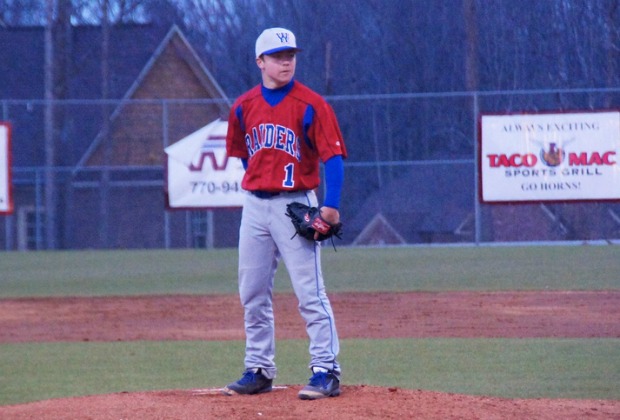 Mark McCoy
Peachtree Ridge finally broke through and made the Class AAAAAA top 10 after winning six straight games against quality competition. The Lions outscored Norcross, North Gwinnett and Mountain View 15-1 in three recent games. Walton fell out of the top five after losing three straight while West Forsyth dropped out entirely with five consecutive defeats.
Whitewater lost to two highly-regarded Florida teams over the weekend, but retained the No. 1 spot in Class AAAAA due to the Wildcats' overall body of work against in-state competition. Houston County tumbled out of the top five while Greenbrier and Gainesville rose up to Nos. 4 and 5, respectively.
Cross Creek made its first appearance in the Class AAAA rankings as Columbia, losers of three games in its past seven, fell out of the rankings.
In Class AAA, Ringgold and Cartersville each ascended into this week's top 10. Cartersville, the defending state champion, has won 11 of 12 while Ringgold has won 13 of 14 and is ranked for the first time this season.
Defending Class AA champion Lovett continued its free fall through the rankings after losing four of five games, including two to Westminster in a recent three-game series. The Lions are now ranked No. 8 after being No. 1 two weeks ago.
Hebron Christian (won 12 of 13) and George Walton Academy (nine straight wins) each vaulted into the Class A rankings with recent win streaks.
Class AAAAAA
1. Lambert
2. Parkview
3. Mountain View
4. Etowah
5. Tift County
6. Kennesaw Mountain
7. Milton
8. Peachtree Ridge
9. Walton
10. East Coweta
Class AAAAA
1. Whitewater
2. Allatoona
3. Loganville
4. Greenbrier
5. Gainesville
6. Houston County
7. Hardaway
8. Starr's Mill
9. Sprayberry
10. Stephenson
Class AAAA
1. Marist
2. Crisp County
3. Columbus
4. Worth County
5. Redan
6. Locust Grove
7. Veterans
8. Griffin
9. Carrollton
10. Cross Creek
Class AAA
1. Buford
2. Blessed Trinity
3. Pike County
4. Pierce County
5. Thomson
6. St. Pius X
7. Callaway
8. North Hall
9. Ringgold
10. Cartersville
Class AA
1. Jefferson
2. Westminster
3. Bremen
4. Calhoun
5. Wesleyan
6. Benedictine
7. Cook
8. Lovett
9. Fitzgerald
10. Bowdon
Class A
1. ELCA
2. Mount Paran
3. Charlton County
4. Pace Academy
5. King's Ridge Christian
6. Athens Christian
7. ECI
8. Hebron Christian
9. George Walton Academy
10. Brookstone