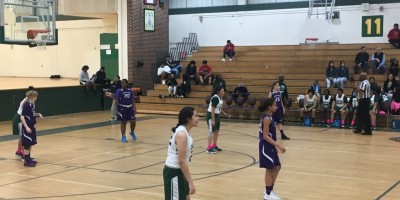 The St. Francis boys moved to 22-3 on the season and 16-0 in 6-A after a 70-61 victory over Walker on the road on Friday.
The Knights, ranked No. 1 in Class A-Private, were led by senior Dwon Odom, who scored 30 points with seven assists. Odom, a four-star recruit committed to Xavier, is rated as the No. 5 point guard in the nation for the senior class and the No. 3 recruit in Georgia behind Woodward's Walker Kessler and McEachern's Auburn-commit Sharife Cooper, both five-star recruits. Jusaun Holt finished with 15 points, 10 rebounds and three steals. Chase Ellis scored eight points with seven rebounds and four assists. Seth Hubbard finished with eight points and four rebounds.
In Class AAAA, the No. 3 Woodward Academy boys moved to 22-2 and 13-1 in 4-AAAA with a 73-51 victory over Salem. Senior forward and North Carolina commit Walker Kessler led with 29 points. The 7-foot forward, a five-star recruit and the No. 1 recruit in Georgia, grabbed 11 rebounds and made six blocks to lead. Will Richard scored 23 points, five 3-pointers, and made three blocks. Jacorrei Turner scored 13 points with six rebounds and two blocks. Emory Lanier finished with six points, eight assists and three blocks. Michael Whitmore scored five points with seven assists and two steals.
In 7-AAA, the No. 5-ranked Greater Atlanta Christian girls moved to 14-11 and 10-2 after a 66-53 victory over Fannin County. Sophomore Kaleigh Addie scored 28 points with three steals. Sophomore Jaci Bolden scored 21 points. Bolden and Addie combined for a 15-17 effort from the free throw line in the second half to help GAC pull away. Senior Ava Irvin finished with eight points for the Spartans.
See the rest of the scores below.
Boys
Alexander 74, Creekside 60
Athens Christian 67, Towns County 65
Atkinson County 63, Clinch County 53
B.E.S.T. Academy 60, Washington 47
Bleckley County 42, Southwest 34
Bowdon 78, Excel Christian 48
Brunswick 66, Effingham County 54
Butler 56, Josey 52
Calhoun County 66, Terrell County 60
Callaway 85, Lamar County 59
Calvary Day 57, Portal 40
Camden County 49, Tift County 47
Carver-Atlanta 76, North Springs 39
Cedar Shoals 52, Walnut Grove 44
Chattahoochee 79, Alpharetta 59
Cherokee 69, Etowah 50
Cherokee Bluff 59, North Hall 48
Claxton 92, McIntosh County Academy 78
Columbus 73, Cairo 49
Cook 48, Brooks County 46
Creekview 59, Sprayberry 56
Cross Creek 67, Baldwin 64
Denmark 68, Marist 61
Douglas County 58, Langston Hughes 52
Douglass 83, McNair 68
Drew Charter 63, Landmark Christian 61
Early County 74, Berrien 63
Gordon Central 87, Dade County 59
Griffin 72, Starr's Mill 70
Harrison 56, Osborne 53
Heritage-Conyers 75, Greenbrier 70
Holy Innocents' 48, Paideia 45
Houston County 65, Valdosta 64
Jenkins County 70, Johnson County 47
Johns Creek 75, Centennial 71
Jordan 54, Bremen 39
Kell 79, Paulding County 66
Lakeview Academy 70, Hebron Christian 61
Lanier County 60, Telfair County 48
Lincoln County 76, Warren County 71
Loganville 47, Johnson-Gainesville 39
Madison County 65, St. Pius X 45
Milton 73, North Forsyth 59
Monroe Area 72, East Jackson 70
Mundy's Mill 75, M. L. King 69
New Hampstead 74, Ware County 58
New Manchester 60, Mays 48
North Clayton 72, Hampton 43
North Cobb Christian 73, Trion 40
North Gwinnett 46, Mountain View 41
Northview 63, Dunwoody 45
Pierce County 77, Tattnall County 73
Pope 64, North Atlanta 48
Richmond Hill 63, Bradwell Institute 39
Riverside Military 60, Commerce 40
Roswell 55, Lassiter 49
Shiloh 63, South Gwinnett 54
South Forsyth 65, West Forsyth 43
Southwest DeKalb 56, Arabia Mountain 49
Spalding 68, Perry 59
St. Anne Pacelli 70, Marion County 44
St. Francis 70, Walker 61
Swainsboro 93, Toombs County 46
Tallulah Falls 72, Athens Academy 52
Treutlen 85, Wheeler County 64
Troup County 58, Central-Carroll 46
Union Grove 64, Locust Grove 60
Upson-Lee 66, West Laurens 61
Veterans 80, Harris County 67
Villa Rica 75, Woodland-Cartersville 35
W.D. Mohammed 54, Galloway School 53
Walton 46, Woodstock 40
Warner Robins 80, Thomas County Central 30
Wesleyan 83, Elite Scholars Academy 50
Westminster 59, Cedar Grove 36
Wilcox County 59, Echols County 30
Windsor Forest 80, Groves 55
Woodville-Tompkins 79, Jeff Davis 41
Woodward Academy 73, Salem 51
Girls
Alexander 79, Creekside 25
Alpharetta 56, Chattahoochee 23
Americus-Sumter 74, Hardaway 40
Blessed Trinity 51, West Hall 40
Bradwell Institute 50, Richmond Hill 43
Bremen 50, Jordan 30
Brooks County 47, Cook 12
Brookwood 57, Parkview 55
Brunswick 60, Effingham County 31
Bryan County 72, Bacon County 50
Buford 66, Clarke Central 20
Cairo 59, Columbus 17
Calhoun 55, Lakeview-Fort Oglethorpe 50
Calvary Day 60, Portal 24
Carrollton 79, East Paulding 51
Cedar Shoals 74, Walnut Grove 15
Central-Talbotton 77, Manchester 42
Christian Heritage 70, Gordon Lee 65
Claxton 66, McIntosh County Academy 34
Collins Hill 55, Duluth 16
Colquitt County 54, Lowndes 50
Columbia 84, Chamblee 12
Cross Creek 58, Baldwin 52
Dacula 73, Winder-Barrow 59
Eagle's Landing 62, Stockbridge 37
East Hall 67, Dawson County 57
Emanuel County Institute 75, Montgomery County 51
Fitzgerald 65, Thomasville 46
Forsyth Central 62, Lambert 34
Grady 49, Banneker 38
Grayson 56, Rockdale County 52
Greenforest 77, Eagle's Landing Christian 64
Greenville 81, Brookstone 47
Grovetown 58, Lakeside-Evans 42
Habersham Central 50, Apalachee 26
Hapeville Charter 45, KIPP Atlanta Charter 34
Hephzibah 61, Glenn Hills 31
Jackson-Atlanta 51, Lithia Springs 41
Jeff Davis 41, Woodville-Tompkins 29
Jefferson 62, Jackson County 34
Jefferson County 68, Screven County 42
Jenkins County 64, Johnson County 38
Johns Creek 56, Centennial 24
Jonesboro 55, McIntosh 32
Josey 57, Butler 50
Kendrick 32, Central-Macon 28
Langston Hughes 53, Douglas County 38
Lanier 59, Gainesville 32
Loganville 72, Johnson-Gainesville 36
Lovejoy 80, Stephenson 52
M. L. King 51, Mundy's Mill 45
Macon County 61, Crawford County 18
Marietta 55, North Paulding 49
Marist 67, Denmark 42
Monroe 47, Crisp County 24
Monroe Area 47, East Jackson 40
Murray County 67, Adairsville 42
New Hampstead 43, Ware County 38
New Manchester 48, Mays 31
Norcross 63, Meadowcreek 11
North Forsyth 75, Milton 10
North Gwinnett 45, Mountain View 30
North Springs 39, Carver-Atlanta 36
Northeast-Macon 52, East Laurens 48
Peach County 47, Pike County 38
Pelham 57, Worth County 46
Pope 55, North Atlanta 22
Quitman County 66, Webster County 30
Ringgold 41, Heritage-Catoosa 33
River Ridge 57, South Cobb 49
Riverwood 58, Decatur 26
Rockmart 59, Coosa 44
Rome 58, Hiram 33
Roswell 67, Lassiter 22
Rutland 56, Westside-Macon 43
Savannah 50, Southeast Bulloch 37
Sequoyah 74, Allatoona 40
Southwest 43, Bleckley County 36
St. Francis 101, Walker 23
Starr's Mill 46, Griffin 43
Stratford Academy 50, Tattnall Square 31
Swainsboro 66, Toombs County 44
Tallulah Falls 40, Athens Academy 38
Telfair County 64, Lanier County 24
Tift County 58, Camden County 54
Towns County 46, Athens Christian 29
Trinity Christian 70, Our Lady of Mercy 40
Trion 62, North Cobb Christian 34
Troup County 64, Central-Carroll 43
Union Grove 58, Locust Grove 29
Valdosta 66, Houston County 44
Veterans 58, Harris County 55
Villa Rica 62, Woodland-Cartersville 21
Warner Robins 51, Thomas County Central 31
Warren County 58, Lincoln County 20
Washington 46, Coretta Scott King 40
Washington County 62, Dublin 26
Wesleyan 54, Mt. Paran Christian 46
West Forsyth 62, South Forsyth 57
West Laurens 75, Upson-Lee 27
Westlake 66, Campbell 34
Westminster 60, Cedar Grove 55
Wheeler County 85, Treutlen 20
Windsor Forest 39, Groves 22
Woodstock 62, Walton 55
Woodward Academy 79, Salem 16