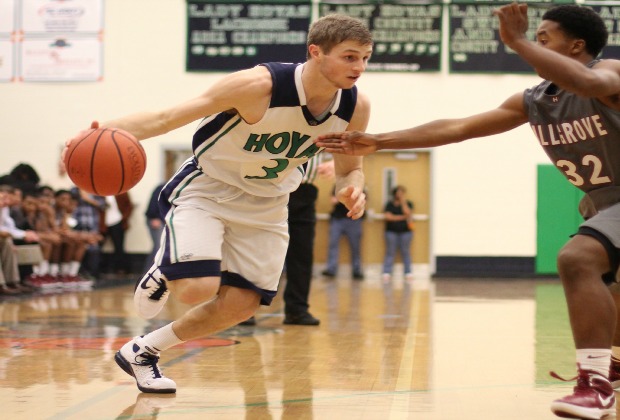 Cynthia Voss
Despite a small slate of games, several important matchups took place Wednesday night with several programs notching big wins.
Boys
Buford 59, East Hall 57: Brian Edwards was all over the court for the visiting East Hall Vikings, scoring 13 points in the first half and would finish with 20. Isaiah Williams notched 17 points in the first half to help Buford turn a 15-10 first quarter deficit into just a 34-33 hole. He helped Buford take the lead in the fourth before holding off a Vikings' rally. He finished with 29 points to lead all scorers.
Milton 56, White County 42: The host Milton Eagles stretched a 37-34 lead after three quarters to a 14-point final margin thanks to a 19-8 final quarter.
Perry 75, First Presbyterian 62. First Presbyterian jumped out in front of a home crowd to take a 13-11 lead after the first quarter, but Perry would outscore the Vikings 64-49 over the final three quarters to pick up the win. Perry mashed the gas for a 23-13 second quarter to seize the lead. Caleb Dupree led First Presbyterian Day with 17 points. TJ Sams scored 15 points, including six in the fourth to try and help First Presbyterian rally from an 11-point deficit.
Girls
First Presbyterian 47, Perry 42: The host Vikings received 19 points from Hannah Davis and 14 points from Savannah Phillips en route to a five-point victory. Perry trailed after the first quarter but rallied to take an 18-16 lead. Davis poured in nine points in the third to help the Vikings recapture the lead before cruising to the win.
Savannah Country Day 48, Wheeler County 46: Despite nine points from sophomore Kaleigh Wright, Savannah Country Day edged Wheeler County 48-46. Wright connected on a pair of 3-pointers in the loss.