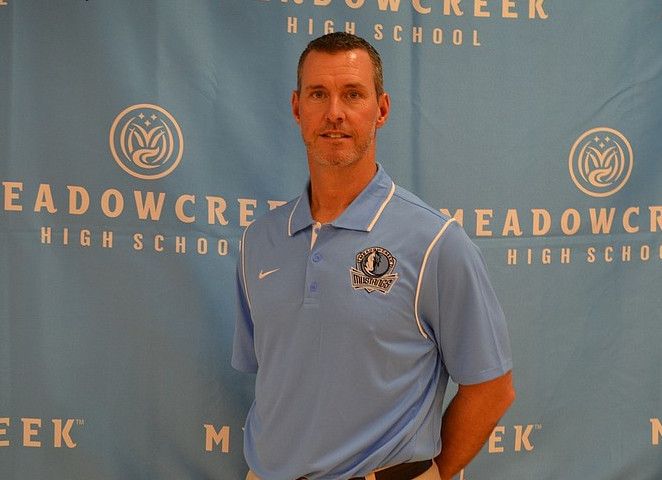 Flowery Branch, GA – Meadowcreek High School Head Football Coach Jason Carrera has been named the Atlanta Falcons Coach of the Week presented by Ford. This is Coach Carrera's first season as head coach of Meadowcreek High School.
Coach Carrera brought three wins this season to a school that had previously won five games since 2002. In addition to working hard on the field, Coach Carrera also engages his team in the community. The football team is actively involved in the middle school football program and is currently building a youth program as well. The players will also be working closely with the Salvation Army in their local community this holiday season.
After being named head coach this past spring, Coach Carrera immediately began improving the meal and nutrition system for his players in the cafeteria. He also implemented the Bright from the Start summer food service to give food to players who normally wouldn't have access to a balanced meal.
"Coach Carrera has been a great addition to our Meadowcreek family," said Meadowcreek High School Athletic Director Lashawn Smith. "He has brought a sense of urgency to our football program.  Our last game of the season was our first county victory in over a decade.  I am looking forward to a great off season of continued success."
As Coach of the Week, Coach Carrera will receive a $1,000 grant to use towards his football program, a plaque signed by Falcons Head Coach Dan Quinn and suite tickets to the Falcons home game on December 27.
Nominations for Coach of the Week can be submitted online at www.atlantafalcons.com/coachoftheweek. Each Coach of the Week will be selected weekly based on their coaching achievements, dedication to community service and commitment to player health and safety.