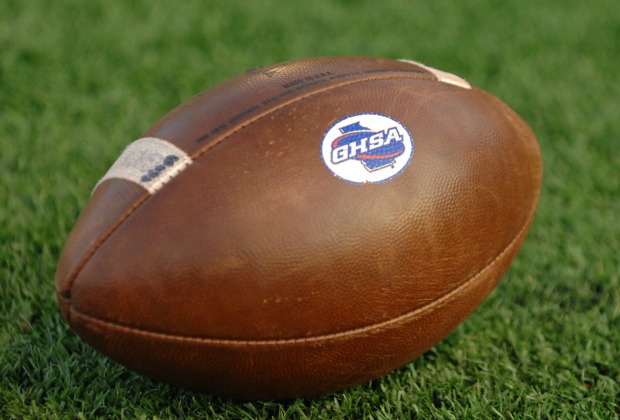 Sonny Kennedy
Creekview has compiled a 56-28 record in its program's short existence and included an 8-3 finish last year before falling 34-33 to East Paulding in the opening round of the playoffs. Creekview head coach Terry Crowder led Chattahoochee in the Kell Classic in 2012 and will lead the Grizzlies to the event in his second season at the school. After a successful nine-year tenure at Chattahoochee that included a state title in 2010, Crowder led the Grizzlies to a perfect 5-0 record in the region and a second consecutive state playoff appearance.
The gang from Owens Store Road is back at it again, looking to make it three straight trips behind the arm of rising junior Kyle Wilkie. Wilkie was the leader behind center throwing for 2,309 yards and totaling 23 touchdowns compared to just eight interceptions last year. His favorite target, Connor Dulmage, has graduated with 12 of last year's receiving touchdowns. Dulmage did a lot of damage his senior year and got noticed for it. He was named all-state first team by the Associated Press and was Honorable Mention by the AJC.
However, Chandler Wold returns, as a senior leader that caught 571 yards worth of passes his junior season. Wold will also be expected to help in the run game as Isaiah Rodgers has graduated after a successful senior campaign when he rushed for 955 yards and eight touchdowns. Wold was second in rushing yards at 157 yards.
On the defensive side of the ball, Dawson Ewers will patrol the secondary along with Wold. Both Ewers and Wold collected five interceptions last year. Up front, the defense will be missing Joseph Sorrentino, who not only led the team in sacks and tackles for loss, but also finished his prep career as a wrestler that posted a 55-0 record and a state champion. He was named Cherokee Tribune Male Athlete of the Year for his work on the mat and on the gridiron and was a vocal presence and leader on last year's squad.
The Grizzlies have dominated county foes, going 7-1 dating back to 2010. The Grizzlies' lone loss was their home opener this past season against Cherokee. After an inauspicious 1-2 start to the season, Creekview reeled off a school-record seven straight wins heading into the playoffs. Creekview's season ended in a spirited fight against East Paulding in the playoffs. A slow start did the Grizzlies in as they fell behind 27-6. Racking up a 27-point fourth quarter, the Grizzlies rallied to get within one point but ran out of time losing 34-33.
Standout seniors Connor Dulmage and Nick Fahrnbauer both recorded 16 tackles in the loss and they tried to contain East Paulding running back Tay Ray who was able to run for 255 yards. The next step for Creekview will be to make a deeper run into the state playoffs than years past, as they have been eliminated in the first round in consecutive years. They will have the leadership and experience in Wilkie to make a run to the playoffs yet again. If Creekview can continue to grow and add talent around Wilkie, a deep run in the state playoffs is likely in the forecast.