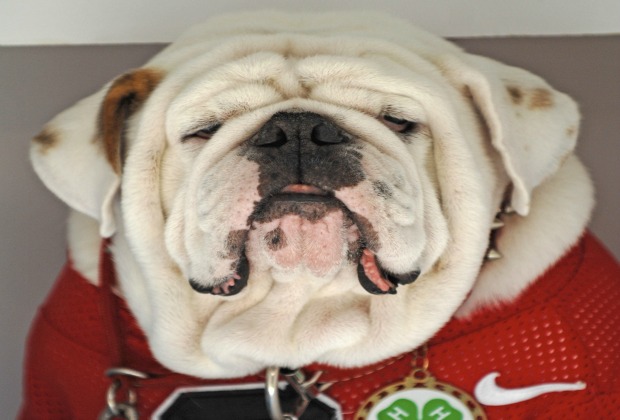 Sonny Kennedy
In recent years, the bye week for the Georgia Bulldogs has come before or after their game with the Florida Gators. The addition of two teams to the SEC has changed the schedule that the Bulldogs are used to, shifting their bye week to the middle of October. Though not what they are accustomed to, Georgia's bye week has come at the perfect time.
Fresh off a devastating 35-7 loss to South Carolina, the Bulldogs will use their bye week to figure out what exactly happened in Columbia and reassess their season.
"I feel like we came back strong, ready to get better and fix all the mistakes we had in the game," said freshman linebacker Jordan Jenkins after the team's first practice since the loss."Wejustneedtolookovereverything,all the mistakes we've had over the season, and fix all those things in the extra week we have."
At 5-1 (2-1 SEC), the Bulldogs may be behind the eight ball in regards to winning the SEC East crown. Their best shot of winning the division is to do what they did last year after losing to the Gamecocks – win out and hope that Steve Spurrier's team falters. However, to do so Georgia must find out what has plagued a defense that was expected to be one of the nation's best.
The team will also use its bye week to not only heal the mental wounds but the physical ones as well. Tuesday's injury report was the largest since the second week of the season. The player of most importance to the Dawgs on the injury report was All-American linebacker Jarvis Jones. The linebacker suffered an ankle sprain against the Gamecocks and is now on crutches. No timetable has been provided for his return, but Jones is not expected to practice at all this week.
KENTUCKY CAPTAINS
Though a week away, Mark Richt announced his captains for Goergia's game against Kentucky on Tuesday. Offensive guard Chris Burnette is the offensive captain, defensive lineman John Jenkins and Abry Jones will serve as defensive captains, and freshman safety Josh Harvey-Clemons will be the special teams captain.
"It's rare that a true freshman becomes a captain, but the staff and I felt he did the best," said Richt.