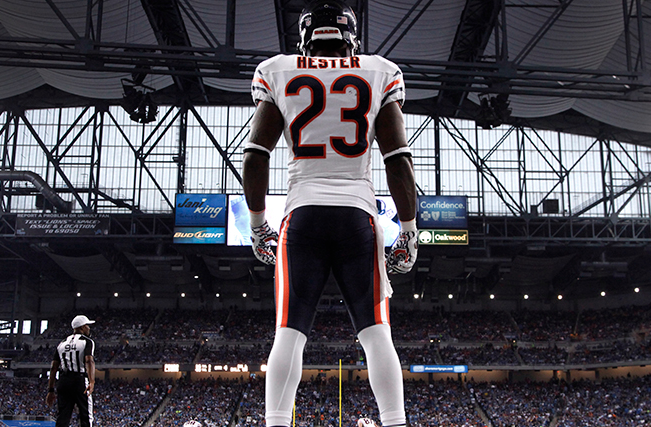 AtlantaFalcons.com
Free agency is not even two weeks old, and the Falcons have already inked 10 players. The latest addition could be the gamechanger that Atlanta has been missing with return man and wide receiver Devin Hester.
In 2013, Atlanta's longest kickoff return was 34 yards and the longest punt return was 25 yards. Hester's eight seasons in the pros includes 13 punt returns for touchdowns and five kickoff returns for touchdowns. Hester hauled in 14 receiving touchdowns on the offensive side of the ball.
Defensive back and return specialist Javier Arenas was signed on Tuesday from Arizona. Arenas became the first player in college football history to rack up more than 2,000 kick return yards and 1,500 punt return yards in a career. On kickoff returns it is likely we could see both Hester and Arenas back deep.
Hester, who is arguably the greatest return man in NFL history spent Tuesday in Atlanta visiting the coaches and facilities. The excitement Hall of Famer Deion Sanders brought to Atlanta is definitely in Hester's game. Hester ran in an 81-yard punt return for a touchdown in Week 7 last season at Washington to tie Sanders for the most career return touchdowns in NFL history at 19. According to this ESPN.com article, Hester scored his 19 return TDs in 123 games, while Sanders accomplished the feat over 188 career contests.
Hester's career marks total  3,241 yards on 264 punt returns with a 12.3 yards per return. On kickoff returns, Hester has accounted for 5,504 yards on 222 career returns.