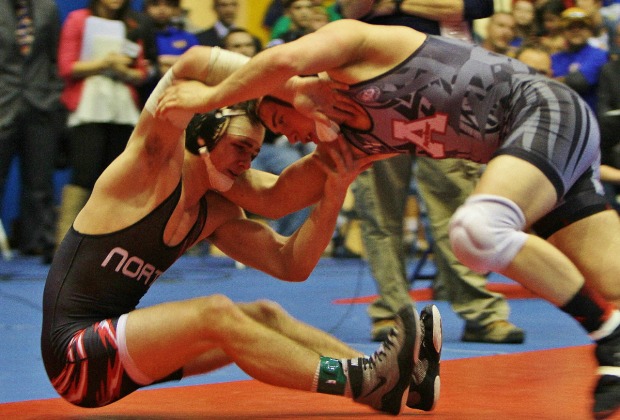 Rob Saye
The traditional championships have been decided at long last and the wrestling season has come to an end. Archer, Gilmer and Jefferson repeated traditional state crowns, while Cambridge won its first state championship of any kind in school history. Buford swept the traditional and dual meets for the first time as did Commerce.
Each state champion topped its respective classifications. Parkview, McEachern and Lowndes made big jumps into the Class AAAAAA poll while South Paulding and Rome made headway in AAAAA. Alexander and Cass moved up behind Gilmer in Class AAAA and West Laurens and Heritage-Catoosa each debuted.
In Class AAA, Woodward made a big leap into the top three and Blessed Trinity moved back into the top 10 at No. 8. Vidalia and Monticello each finished the year in the Class AA top 10 while Athens Christian shot up to the top three in Class A with Trion and St. Francis debuting just a bit lower.
*NOTE: Marist was initially meant to be ranked No. 6 in AAAA, not Glen Hills. That was a mistake.
AAAAAA
1. Archer
2. Camden County
3. Collins Hill
4. Chattahoochee
5. North Forsyth
6. Parkview
7. McEachern
8. Lowndes
9. Marietta
10. Mountain View
AAAAA
1. Cambridge
2. Allatoona
3. Pope
4. Woodland-Bartow
5. Creekview
6. South Paulding
7. Rome
8. Ware County
9. Ola
10. Effingham County
AAAA
1. Gilmer
2. Alexander
3. Cass
4. Lumpkin County
5. Carrollton
6. Marist
7. Locust Grove
8. West Laurens
9. Heritage-Catoosa
10. Lithonia
AAA
1. Buford
2. Banks County
3. Woodward Academy
4. Elbert County
5. North Hall
6. Rockmart
7. East Hall
8. Blessed Trinity
9. Sonoraville
10. Oconee County
AA
1. Jefferson
2. Bremen
3. Social Circle
4. Toombs County
5. GAC
6. Lovett
7. Spencer
8. Vidalia
9. Monticello
10. Westminster
A
1. Commerce
2. Gordon Lee
3. Athens Christian
4. Turner County
5. Holy Innocents'
6. Mt. Zion-Carroll
7. Darlington
8. Trion
9. St. Francis
10. ELCA