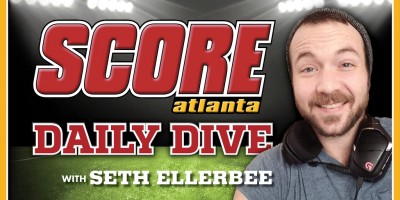 One of the most unique high school athletic experiences in the state is in Milledgeville, the former state capital, and with a history dating to 1879, Georgia Military College (GMC) Prep's story is one worth being heard.
The Bulldogs have been playing football since 1907 and won state championships in 1921 under coach Lewie Hardage, 1929 and 1930 under coach Johnny Broadnax ('29) and Bobby Hooks ('30). The team recently hired former Pepperell assistant Bobby Rhoades as head coach and, coming off a 4-7 season, will look to improve in the team's second year in Class A Division II.
"This job opening came across my desk after I'd been at Pepperell the last six years," said Rhoades. "And I was always intrigued about a military school environment. Exactly what was it like? I think a lot of military schools have certain stereotypes about them, and mostly a lot of good stereotypes."
Founded in 1879 by an act of the Georgia General Assembly, the college was created to "to educate young men and women from the Middle Georgia area in an environment which fosters the qualities of good citizenship."
The campus is divided into a junior college, military junior college, high school, and middle school, all on one campus. Formerly known as the Middle Georgia Military and Agricultural College until 1900, when adopted its current name. The main building at GMC is the former, restored state capitol building, which was the seat of government in Georgia from 1807 to 1868.
The setup is unique at GMC Prep as the high school players, coaches, students, and staff share facilities with the Georgia Military College program. The weight rooms, the practice facilities, the grounds, the lunchroom and even coaches' offices.
"We share everything with the junior college," Rhoades said. "My office is right down the hall from the head junior college coach, and we practice right next to the junior college players every day. Their locker room is right next to ours. So, for a kid who is a college prospect, every college coach who comes here looking at the junior college players, all they have to do is take a 180-degree turn and they're looking at our kids. So that's something that is unique."
As far as facilities are concerned, GMC Prep's are as good as any in the state.
"They're first-rate," he said. "We have a phenomenal weight room in the main building of the school that has state-of-the-art equipment. Our training room facilities are what you would find at a major college with therapy pools and top-level rehab equipment."
And off the field, the benefits of an education at GMC Prep, a Class A Division II school, are vast.
"Our academic programs are some of the best in the state," he said. "We're building a multi-million-dollar theater arts program. So, there are just so many things here at this school and I don't know if many people outside of this area even know about it. All the tools are in place to have this football, and athletic program, that's the envy of everyone in the state."
Rhoades took over the job in March and spent time relocating to Milledgeville while selling his former home. He stayed at GMC Prep while his wife was back home and one of the benefits of living on a college campus was the food.
"I didn't know our kids get all-you-can-eat lunches every day. When I figured out they were open for dinner before my wife was here, man I was losing weight eating TV dinners and then I realized I could go to the dining hall, that weight-loss stopped," Rhoades said, laughing.
GMC Prep is a public school with a college feel. It's a small program with a big impact. It's a unique and stand-alone high school experience.
"We are a public school," Rhoades said. "Trying to attract good coaches and teachers is appealing as well. Just like any other public school in the state. There's a lot of things here that are unique and special and I have had a wonderful four-and-a-half months here now."
The Bulldogs open the football season on August 18 at home against Wheeler County before weathering back-to-back road-trips against ACE Charter and Brentwood (TN).