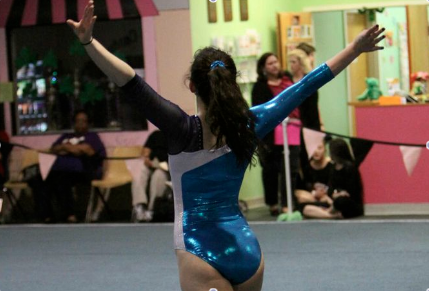 LHS Gymnastics
The state qualifying at Dunwoody High School on April 26 is two weeks away and there are just a couple meets left before all regular season action will be completed. A team must participate in three GHSA sanctioned meets to be able to attend the state qualifier and most teams in the state are well past that mark and spending the next two weeks practicing and fine-tuning their routines.
On Wednesday, Westminster wrapped up its regular season with a combined meet with visiting Pope, Lassiter, Lambert, Kell and West Forsyth. Lambert was led by Delaney Givens and placed first in the six-team battle. Givens placed first on bars, beam, floor and took home the all-around title. Teammate Biz White grabbed a first place finish on vault and a second place finish in all-around. Kentucky-commit Katie Stuart led Lambert to the state title last season with second place finish in all-around.
Givens will get her shot to compete in the all-around this season and she has shown improvement this season. Givens will head to the qualifiers with valuable experience from competing at state last season. Givens scored an 8.8 on bar last year (16th at state) and a 9.0 on beam (13th at state) last season.
The Longhorns' win at Westminster could give the team confidence heading into state qualifying after a difficult regular season schedule. Forsyth Central edged Lambert at the county meet to begin the season and Buford and Carrollton pushed Lambert down to a third place finish in the 16-team Lassiter Invitational in mid-March.