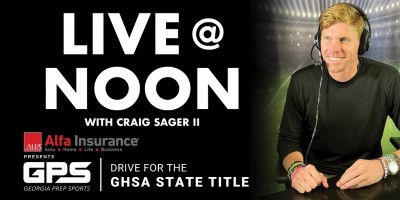 The 275th episode of the Alfa Insurance "Georgia Prep Sports: Drive for the GHSA State Title " video podcast will feature North Atlanta head coach Jamie Aull. The Warriors defeated Wheeler 30-22 this past weekend to improve to 5-0 for the first time in school history.
Host Craig Sager II will open the show with his Rankings Rundown, presented by GeorgiaConstructionCareers.com. This segment will analyze the composite statewide rankings and compare the latest standings.
The final segment will focus exclusively on the top Week 6 matchups on Sager's radar and a comprehensive look at the standings so far.
The Alfa Insurance Drive for the GHSA State Title podcast is produced by PlayOn Sports, which runs the National Federation High School Network, and airs Mondays, Wednesdays and Fridays starting at noon.