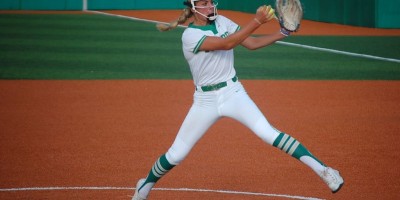 Jody Jenkins
Buford tops East Coweta, North Gwinnett, Brookwood and North Paulding in the Class 7A top 5 with North Cobb, Lambert, Lowndes, Grayson and Denmark rounding out the top 5.
Pope is the team to beat in Class 6A and leading Lassiter, Houston County, East Paulding and Apalachee. In Class 5A, Ola leads Villa Rica, Northside-Columbus, Jefferson and Coffee in the top 5. Heritage-Catoosa tops Class 4A ahead of East Forsyth, West Laurens, Sonoraville and North Oconee.
Gordon Lee leads Class 3A and has Harlem, Wesleyan, Franklin County and Jackson chasing in the top 5. In Class 2A, Mount Paran is ranked atop the class and leading Cook, Rockmart, Jeff Davis and ACE Charter.
Prince Avenue tops Class A Division I and is leading Heard County, Bacon County, Mount Vernon and Lamar County in the top 5. In Class A Division II, Lanier County is No. 1 and leads Lincoln County, Glascock County, Schley County and Taylor County in the top 5.
Class 7A
1. Buford
2. East Coweta
3. North Gwinnett
4. Brookwood
5. North Paulding
6. North Cobb
7. Lambert
8. Lowndes
9. Grayson
10. Denmark
Class 6A
1. Pope
2. Lassiter
3. Houston County
4. East Paulding
5. Apalachee
6. South Effingham
7. Effingham County
8. Newnan
9. Etowah
10. Grovetown
Class 5A
1. Ola
2. Villa Rica
3. Northside-Columbus
4. Jefferson
5. Coffee
6. Eastside
7. Woodland
8. Calhoun
9. Kell
10. Cartersville
Class 4A
1. Heritage-Catoosa
2. East Forsyth
3. West Laurens
4. Sonoraville
5. North Oconee
6. Central
7. Cherokee Bluff
8. Perry
9. North Hall
10. Wayne County
Class 3A
1. Gordon Lee
2. Harlem
3. Wesleyan
4. Franklin County
5. Jackson
6. Bremen
7. Dawson County
8. LaFayette
9. Pickens
10. Morgan County
Class 2A
1. Mount Paran
2. Cook
3. Rockmart
4. Jeff Davis
5. ACE Charter
6. Banks County
7. Appling County
8. Vidalia
9. Toombs County
10. North Cobb Christian
Class A Division I
1. Prince Avenue Christian
2. Heard County
3. Bacon County
4. Mount Vernon
5. Lamar County
6. Elbert County
7. Social Circle
8. Bleckley County
9. Trion
10. Dade County
Class A Division II
1. Lanier County
2. Lincoln County
3. Glascock County
4. Schley County
5. Taylor County
6. Bowdon
7. Hawkinsville
8. Washington-Wilkes
9. Seminole County
10. Charlton County