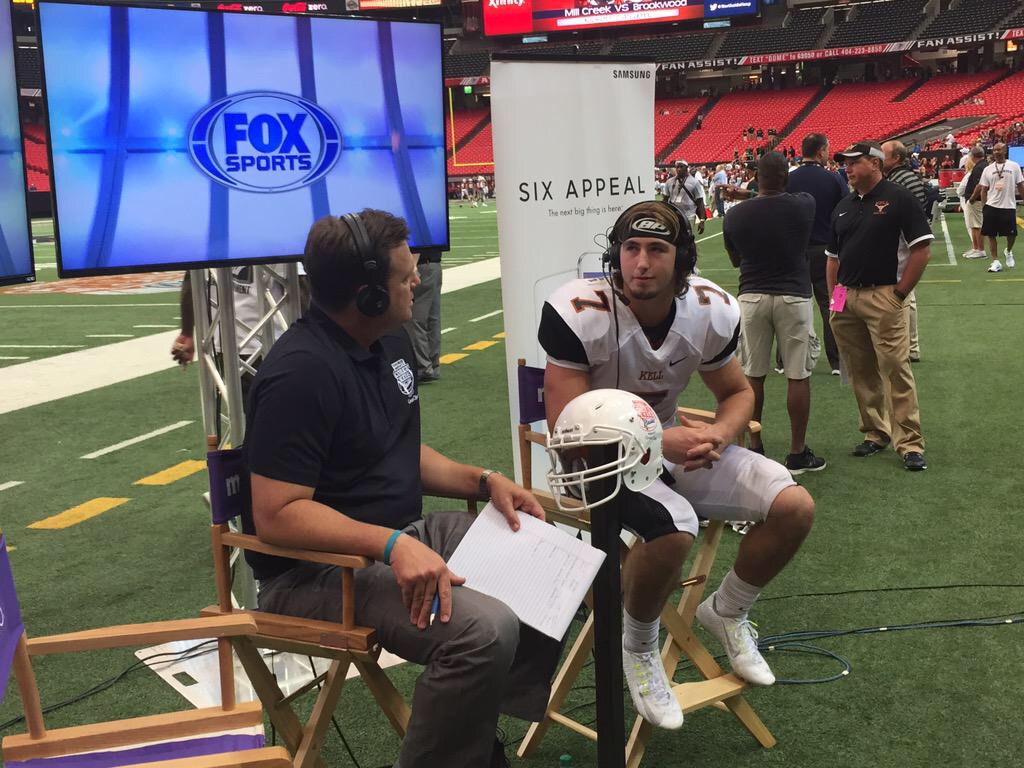 Photo By Craig Sager II
For just the 10th time in Corky Kell history, the Kell Longhorns pitched a shutout. The Class AAAAA power cruised to a 35-0 victory over the Carrollton Trojans. Defense and special teams were the story as Kennesaw State-commit Bryson Armstrong returned punts of 64 and 66 yards back for scores and added a 26-yard fumble recovery for six as well.
Sophomore running back Josiah Futral got the Horns off to a fast start, scoring on a 39-yard run at the 9:29 mark of the first quarter. After a fumble on Carrollton's first possession, Kell quickly cashed in with a Futral two-yard score to make it 14-0. By the end of the first quarter, the Longhorns had already piled up a 21-0 lead. Kell forced five fumbles and held the Trojans to 100 yards of total offense. Futral gained 75 yards on 12 carries to power the Kell running game.
Conrad Jackson led Carrollton with 40 yards rushing on 14 carries. Armstrong set the tone early for Kell and made plays on both sides of the ball. Along with his three touchdowns, he recorded five catches for 29 yards and added four tackles and a forced fumble.