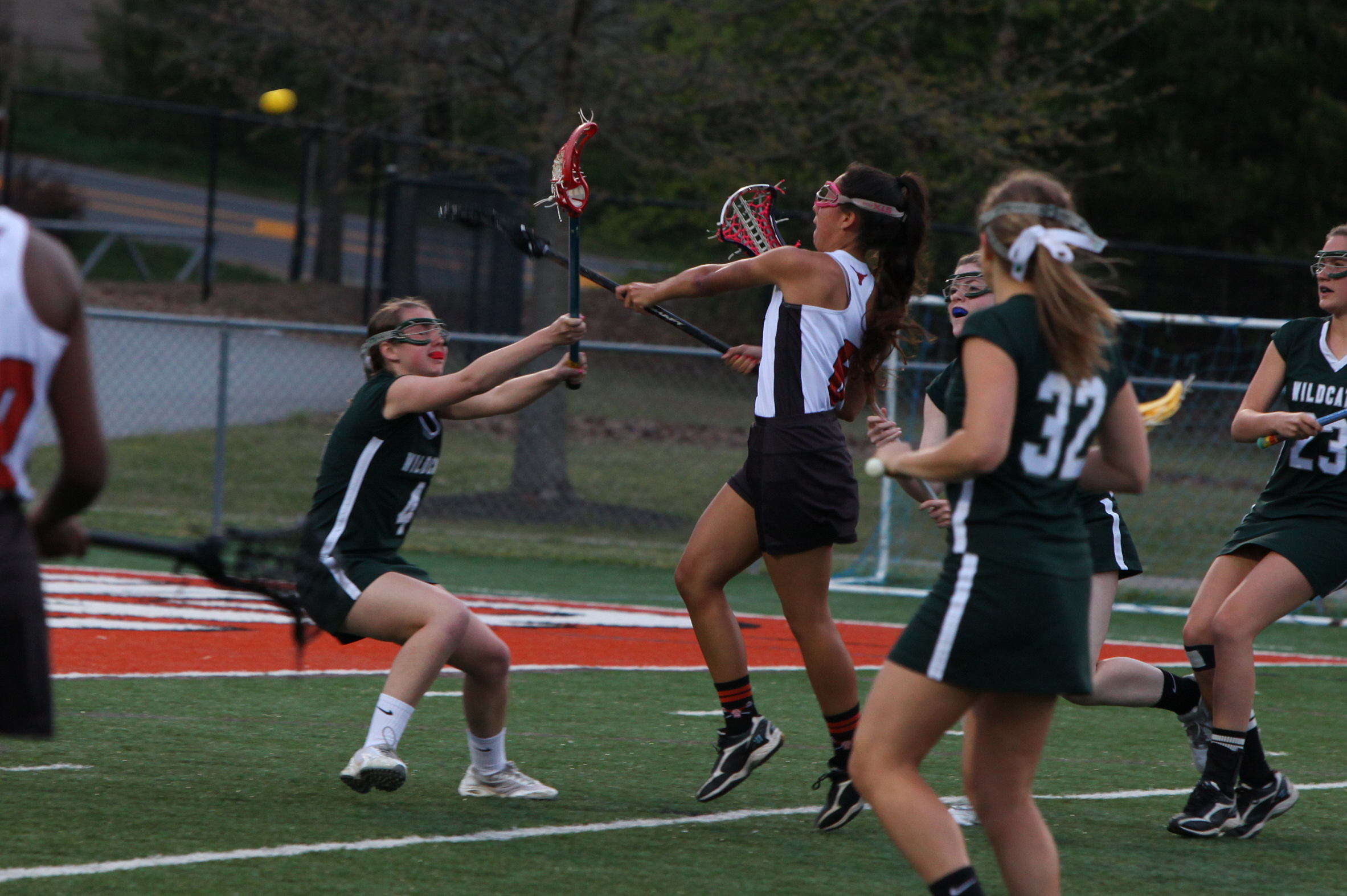 Photo by Deanna Fiveash
In the boys Class A-AAAAA poll, Greater Atlanta Christian topped Wesleyan 13-8 on Thursday and took No. 6 over the seventh ranked Wolves. Marist used an 8-4 victory over St. Pius to swap places at No. 9 and sent the Golden Lions to No. 10.
The Mill Creek girls fell 16-9 to Northview last week and dropped to No. 8 in the Class AAAAAA poll. Chattahoochee took over No. 4 and Northview jumped into the top 5. North Gwinnett sits at No. 6 for the first time this series and West Forsyth debuts at No. 10. West Forsyth's move into the top 10 dropped Lambert out of the poll. Lambert has faced top 10 teams in its last four games but has gone 0-4 during the brutal stretch and exits the rankings despite falling by one goal to both Northview (14-13) and Harrison (16-15).
In Class A-AAAAA, the Sprayberry girls make their debut at No. 8 and McIntosh falls out of the poll after dropping a 9-8 loss to Lovett.
In the next two weeks, a lot of the top teams in the state will get a long break in their schedules before the final stretch of the season. The John's Creek boys are off until an April 11 match with McCallie (TN) and Northview will be off even longer until its April 17 tilt with John's Creek. The No. 4 Cambridge boys topped Blessed Trinity 10-6 on March 31 and do not return until April 15 at Forsyth Central. The Milton girls will be the only team in action this Saturday as they face Archbishop Carroll (PA) and Georgetown Visitation (DC). The first round of the state playoffs begins May 5-6.
BOYS
AAAAAA
1. Johns Creek
2. Centennial
3. Lambert
4. Roswell
5. Pope
6. Mill Creek
7. North Gwinnett
8. Lassiter
9. Harrison
10. Northview
A-AAAAA
1. Westminster
2. Lovett
3. Allatoona
4. Cambridge
5. McIntosh
6. Greater Atlanta Christian
7. Wesleyan
8. Benedictine
9. Marist
10. St. Pius
GIRLS
AAAAAA
1. Milton
2. Walton
3. Lassiter
4. Chattahoochee
5. Northview
6. North Gwinnett
7. Pope
8. Mill Creek
9. Harrison
10. West Forsyth
A-AAAAA
1. Cambridge
2. Westminster
3. Blessed Trinity
4. Kell
5. St. Pius
6. Creekview
7. River Ridge
8. Sprayberry
9. Wesleyan
10. Lakeside-Evans