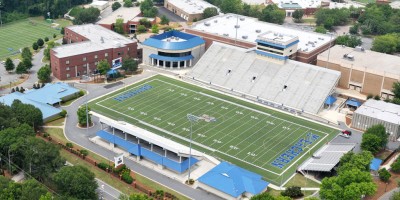 The 21st episode of the "Georgia Prep Sports: From a Distance" video podcast features McEachern head football coach Franklin Stephens, who will be addressing the recent racial tension seen throughout the nation, and how it extends to high school sports.
Host I.J. Rosenberg, the president of Score Atlanta, will also have John Woods, the CEO of Southport Capital and stepfather to former Marietta and current University of Georgia wide receiver Dominick Blaylock. Also joining the show will be John Poitevint, who is preparing for his first year as head coach of the Mountain View Bears following the tragic passing of coach Rob Kellogg.
The podcast is produced by PlayOn Sports, which runs the National Federation High School network, and airs Mondays, Wednesdays and Fridays, starting at noon.
Follow the link to watch!