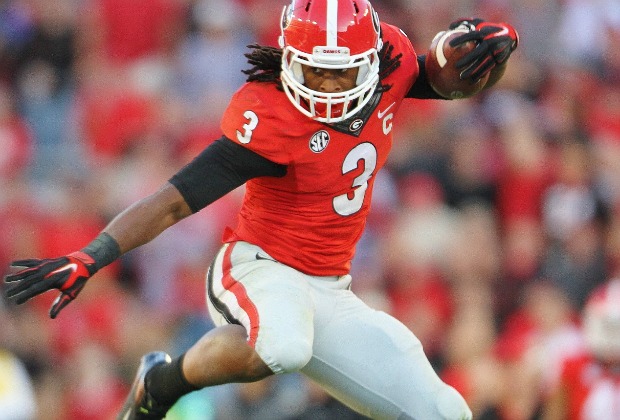 Rob Saye
Having already been suspended by Georgia for two games, running back Todd Gurley will have to miss two more after the NCAA found he took $3,000 for autographed memorabilia. The Tarboro, N.C. native will now miss the Florida and Kentucky games after already being held out of convincing Bulldog wins at Missouri and Arkansas.
NCAA Statement Regarding Todd Gurley 
Todd Gurley, University of Georgia football student-athlete, must sit a total of four games, or 30 percent of the season, for accepting more than $3,000 in cash from multiple individuals for autographed memorabilia and other items over two years. Gurley, who acknowledged violating NCAA rules, must repay a portion of the money received to a charity of his choice and complete 40 hours of community service as additional conditions for his reinstatement. Gurley will be eligible to play on Nov. 15.  Click here for more info. <http://on.ncaa.com/1vfHgsE>

Here is UGA's response:
University of Georgia statement
On Todd Gurley Ruling from the NCAA:
Tuesday afternoon the University received the decision from the NCAA
Student-Athlete Reinstatement staff regarding the University¹s request for
the reinstatement of Todd Gurley.  The University plans to appeal the
decision immediately.