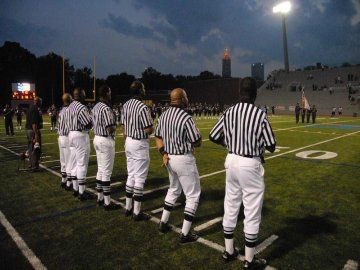 Jon Barash
We are counting down to National Signing Day 2014 by putting the spotlight on 25 of Metro Atlanta's top prospects as they choose their college destinations. These athletes will be recognized for their outstanding varsity careers throughout Score Atlanta's record breaking coverage of the Peach State's signees. #NSDFrenzy
Allen Artis is a 6-foot-1, 195-pound safety that proved he was one of the best tacklers in the state as a junior when he led Cobb County with an incredible 119 solo tackles from the secondary. Artis made his commitment to North Carolina as a junior and enrolled early in Chapel Hill on Jan. 8 after producing plays in all three phases of the game during his senior season at Wheeler High School.
Artis will have a chance to see the field this next fall in the Tar Heel's secondary. The skillset of Artis translates at the next level as a complete safety with his physical run-stopping style and his ability to defend against bigger receivers.
Arits was selected to play in the 2014 Offense-Defense All-American Bowl this season and is listed as the No. 29 prospect in the state of Georgia by 247sports.
1. Nick Chubb
2. Lorenzo Carter
3. Nick Ruffin
4. Bryson Allen-Williams
5. Dante Sawyer
6. Cortez McDowell
7. Korie Rogers
8. Wesley Green
9. Mike Rogers
10. Orlando Brown
11. Detric Dukes
12. Nate Brown
13. Andrew Williams
14. Kendarius Webster
15. Allen Artis
16. Demarquis Gates
17. Kevin Mouhon
18. Elisha Shaw
19. Treyvon Paulk
20. Myles Autry
21. Taariq Shabazz
22. Kendall Baker
23. C.J. Leggett
24. Grant Haley
25. Evan Berry