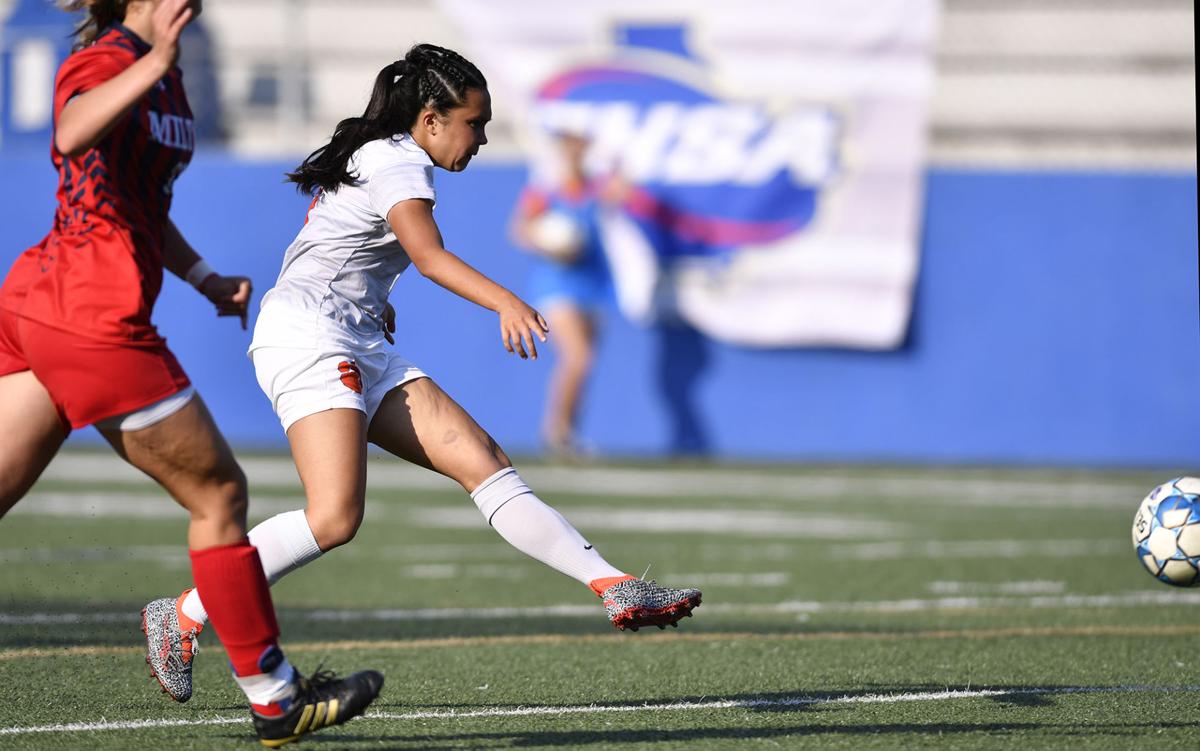 Photo by Craig Cappy (gwinnettprepsports.com)
Nieva Gaither, a sophomore from Parkview High School has been named this year's Gatorade Girls Soccer Player of the Year for the state of Georgia. Gaither is a forward for the Panthers and was a key contributor throughout Parkview's 23-1 season that resulted in the 2018 Class AAAAAAA state title, the ninth in program history. Gaither finished her sophomore season with a school-record 37 goals, 11 multi-goal games and 11 assists.
"Nieva Gaither had a great season," White Water head coach Randy Hayes to the AJC. "She can control the tempo of the game and she rarely lost the ball. She is a very dangerous player who elevates those around her."
To win the Gatorade player of the year award, an athlete must not only excel on the field, but also in the classroom. While leading her team, Gaither was also able to maintain a 3.94 GPA in the classroom. As the winner of this award, Gaither will be able to select a local or national youth organization to receive a $1,000 grant as part of Gatorade's Play it Forward Program.
Gaither, who was also named 2018 Atlanta Journal Constitution Girls Soccer Player of the Year, Gwinnett County Class AAAAAAA Player of the Year, The Daily Post's Girls Soccer Player of the Year and the Region 7-AAAAAA Forward of the Year, is verbally committed to play soccer at Furman University after she graduates in 2020.
For Gwinnett Prep Sports' conversation with Nieva Gaither, her head coach Judson Hamby and for a deeper look at her remarkable 2018 season and the position change that impacted her record-breaking scoring CLICK HERE.