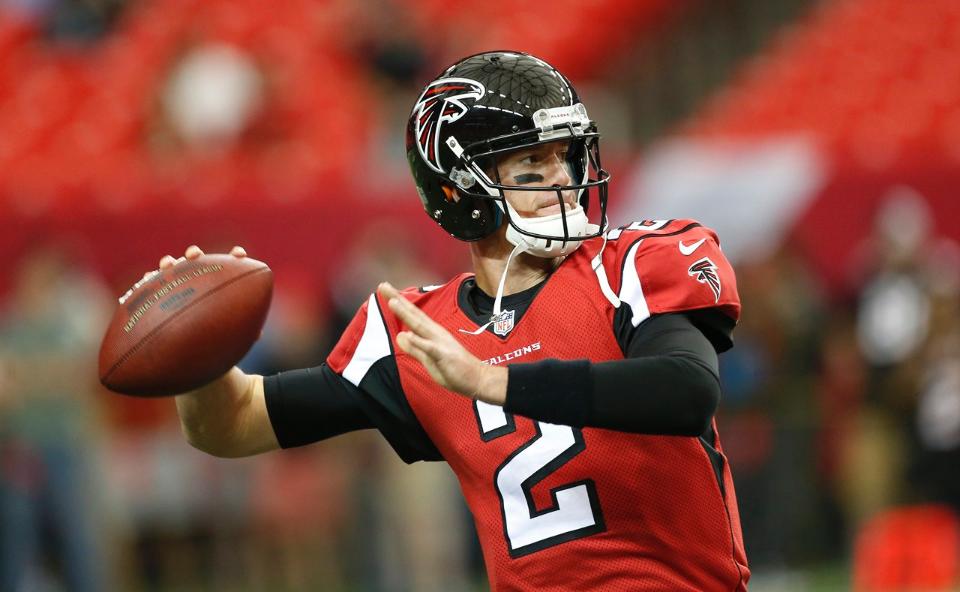 AtlantaFalcons.com
The Falcons fell 24-17 to the Titans last Saturday at the Georgia Dome but led 17-10 at the  half with the first units in action. Matt Ryan was 18-of-23 passing for 224 yards and two touchdowns. Julio Jones spun out of a slant and sparked a 52-yard touchdown catch and Devin Hester hauled in his second touchdown of the preseason on a 31-yard catch and run. The Falcons played the final preseason game of 2014 on Thursday night at Jacksonville and they now officially enter the final phase of preparation before their regular-season opener with the Saints at home on Sept. 7.
The dress rehearsal with the Jags was the final chance to impress for those hoping to earn a spot on this year's roster. Final roster cuts are due by 6 p.m. this Saturday and there are still several position battles that are undecided, including wide receiver. The preseason saw several players earn significant roles with this year's team, in- cluding rookies Jake Matthews, DeVonta Freeman, Ra'Shede Hageman and Prince Shembo.
LISTEN UP …
The fourth of five episodes in HBO's Hard Knocks series aired Tuesday night and started with the volume and intensity turned up. After a horrible special teams performance against the Texans in the second preseason game, special teams coach Keith Armstrong was livid and his uncut meeting and rant on his players before the matchup with Tennessee was shown. Armstrong individually called guys out and that may have contributed to a much better performance against the Titans.
Among the other storylines of the episode that we should continue to watch for this season is Hageman's development under defensive line coach Brian Cox. The unfiltered coach and former player has been there all along the way pushing Hageman and Cox motivated the rookie in this past episode by telling him, "Even when you're tired, they can't handle your power."
Joe Hawley has also been a focal point of the series with his physical altercations and never-backdown attitude during training camp. The Falcons want to be a tough football team in the trenches and offensive line coach Mike Tice complimented Hawley by telling Lamar Holmes to watch Hawley closely.
"Hawley proves that he does whatever it takes to make sure his quarterback doesn't get hit," said Tice. "That's how we all need to play."