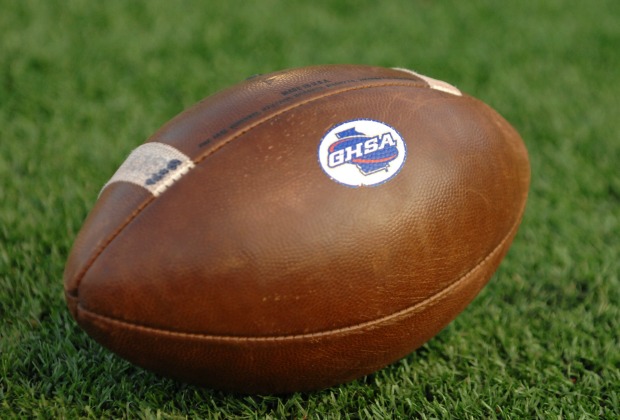 Sonny Kennedy
A Cobb County schools press release (linked below) has stated that former assistant coach Sherrod Rainge has been promoted to head coach. This comes just weeks after Geoff Pastrick was named head coach by South Cobb on March 21. According to a story by the MDJ, Pastrick's offer was rescinded due to "the internal process" not being "followed correctly by the Cobb County School District's human resources department."
Pastrick is now without a job after quitting the head coaching job at Chapel Hill.
We will update this situation as the news comes in. Below is the press release which was tweeted by the South Cobb principal Twitter account Friday afternoon.
Cobb County Schools Press Release
South Cobb High School announced today Sherrod Rainge [rānj] will be promoted to head football coach of the Eagles. Rainge has been assistant coach at South Cobb since 2012 and will lead the program as it shifts from AAAAAA region 4 competition to region 3 in 2014.
Principal Ashley Hosey said, "Coach Rainge knows our program, our school, students and families. I trust him with our student-athletes and have confidence he will move our football program forward."
A Boston, MA native and alumnus of Pennsylvania State University, Sherrod Rainge worked in the private sector for two decades before moving to Cobb County in 2010. He is currently enrolled in the master's degree program for Special Education at the University of West Georgia and working to earn teacher certification.
Rainge has a strong football pedigree, having played free safety for the Nittany Lions from 1985 to 1989 under the leadership of legendary coach Joe Paterno. He was part of the 1986 squad that defeated University of Miami at the Fiesta Bowl to capture the NCAA Division I-A national championship. Rainge volunteered to serve as community coach for South Cobb football five seasons ago and joined the school full time in 2012 as paraprofessional and assistant football coach. He previously coordinated the Eagles' offensive schemes, working closely with the offensive line and wide receiver corps.
"I am definitely excited about the opportunity and the kids we have in our program," said Coach Rainge. "The move to our new region will be a challenge, as we face powerhouse programs such as Westlake and Langston Hughes and maintain our local rivalries with Campbell and Pebblebrook. I'm proud to be part of this community and lead this football program! We will give our best effort every week and make South Cobb football the pride of Austell."
South Cobb administration will meet next week with players and parents to formally re-introduce Coach Rainge and allow him to share his vision for the future of Eagles football.