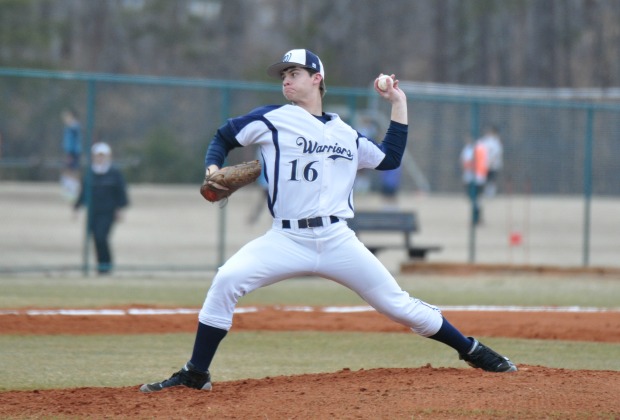 White County HS
-Spencer Adams struck out 14 in a six-inning 8-0 win for White County, which handed Dawson County its second loss in nine games. White County is now tied for third in a tough Region 7-AAA that also features No. 1 Buford, North Hall and West Hall.
-Flowery Branch walloped Clarke Central 14-2 on Tuesday to solidify the Falcons' spot at No. 2 in Region 8A-AAAAA. Trevor Ruth got the win after hurling five innings and striking out seven.
-The Columbus area has turned into quite the baseball haven lately. While the Columbus Blue Devils have been the standard in west Georgia for years with 12 championships since 1984, several programs in the Columbus area have become championship contenders as the Columbus Ledger-Enquirer's David Mitchell detailed in a story this week. Harris County and Hardaway butt heads in Region 1-AAAAA, and both of them will be tough outs in the postseason. The programs are within a half game of each other at the top of the region standings.
-Class AAAAAA No. 1 Lambert is still undefeated and is ranked by MaxPreps as the No. 2 team nationally in its Xcellent 25 and No. 3 in its Freeman rankings (based on a computer formula). The Longhorns had to survive Johns Creek Thursday after trailing 2-1 heading into the seventh inning. However, sophomore catcher Kyle McCann connected on a two-run homer to preserve Lambert's undefeated season. The Gladiator's Gabe Moore struck out seven and tossed all seven innings for Johns Creek and took the hard-luck loss. The Region 6 rivals will face each Wednesday at Lambert in the regular-season finale.
-Walton senior catcher Aaron Rzucidlo signed with Georgia according to a UGA press release. Rzucidlo was named first-team all-Cobb County and all-Region 6-AAAAAA his junior year. The Raiders, meanwhile, beat Wheeler 12-0 Wednesday behind a no-hitter by pitchers Logan Barnette and Harrison Veldsma.