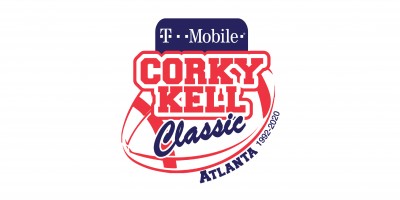 The Corky Kell Classic enters its 29th year and several changes are giving the annual Georgia High School Football event a new look. The Classic will move forward being called the T-Mobile Corky Kell Classic after its association with Metro PCS for the last 10 years. Metro PCS was bought by T-Mobile. To accommodate this change, a new logo has been created and will be implemented on all Corky Kell platforms to reflect the event's new title sponsor.
Another notable shift in the Classic is the extension to a four-day schedule. With games once again being played in Rome's Barron Stadium and Mercedes-Benz Stadium on Friday and Saturday, the Classic will now play its Thursday games at Dacula High School along with the addition of two Wednesday games that will be played at West Forsyth High School. The Classic also welcomes Alabama's Hoover High School to the games, the first out-of-state team to participate in the Corky Kell in event history.
To cap off the advances the Corky Kell has made just over the past year, a brand-new website is being created to help implement all current changes and advancements to come. The site aims to keep fans informed about these changes to the Classic and give readers a cleaner look into all the event has to offer. With easily accessible stories, event details, media instructions and a running scoreboard at the top of the site that will be updated constantly, all Corky Kell fans will have complete access to the top news and stories regarding the Classic and its games.
The site is expected to be up and running by late March or early April and will contain all team and game information from the previous 28 years of the Corky Kell Classic, along with the 2020 team previews and all Corky Kell Classic stories to come.