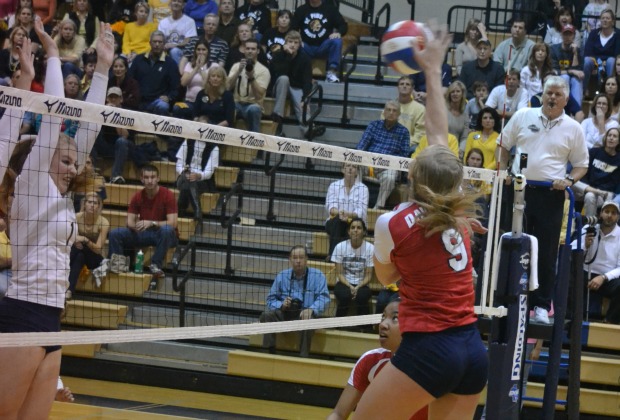 Walter Pinion
The polls received one final shakeup as teams competed in area championships with some upsets forcing several traditional powers to hit the road early in the playoffs. No. 1 Harrison, No. 2 Walton, No. 3 North Gwinnett and No. 4 Johns Creek all claimed area titles in Class AAAAAA but No. 9 Hillgrove will have to hit the road to face Woodstock in the first round of the playoffs.
In Class AAAAA, Whitewater and Pope earned area titles, but McIntosh dropped to No. 4 after falling to Whitewater. Greenbrier moved up to No. 3 after winning the Area 2-AAAAA crown. Lakeside-DeKalb and Allatoona checked into the ranking after claiming their respective area titles.
In Class AAAA, South Effingham moved up with an area title, but Heritage-Catoosa tumbled to No. 10 after making the playoffs as a No. 3 seed. The Generals will face No. 8 Walnut Grove in the first round.
Henry County and Islands debuted in the Class AAA rankings after picking up wins in their area championships. Blessed Trinity remains No. 1 with Sonoraville moving up to No. 3.
Class AA features Armuchee as the newest face at No. 10 behind Lovett and Jefferson. No. 3 Calhoun and No. 4 Kendrick each moved up in the poll.
Finally, George Walton Academy and Savannah Country Day each slipped in the Class A poll with Hebron Christian and Landmark Christian moving up. Holy Innocents' returned to the poll at No. 8 while Brookstone checked in at No. 10.
AAAAAA
1. Harrison
2. Walton
3. North Gwinnett
4. Johns Creek
5. Camden County
6. East Coweta
7. Mill Creek
8. South Forsyth
9. Hillgrove
10. Brookwood
AAAAA
1. Whitewater
2. Pope
3. Greenbrier
4. McIntosh
5. Northview
6. Apalachee
7. Allatoona
8. Union Grove
9. Northgate
10. Lakeside-DeKalb
AAAA
1. Veterans
2. Sandy Creek
3. Woodland-Henry
4. Southeast Whitfield
5. South Effingham
6. Marist
7. Jonesboro
8. Walnut Grove
9. River Ridge
10. Heritage-Catoosa
AAA
1. Blessed Trinity
2. Woodward Academy
3. Sonoraville
4. Oconee County
5. St. Pius X
6. Hart County
7. Henry County
8. Islands
9. Cartersville
10. East Hall
AA
1. Westminster
2. Wesleyan
3. Calhoun
4. Kendrick
5. St. Vincent's Academy
6. Greater Atlanta Christian
7. Westside-Augusta
8. Jefferson
9. Lovett
10. Armuchee
A
1. Walker
2. Landmark Christian
3. Hebron Christian
4. Savannah Christian
5. George Walton Academy
6. Savannah Country Day
7. ELCA
8. Holy Innocents'
9. Strong Rock Christian
10. Brookstone