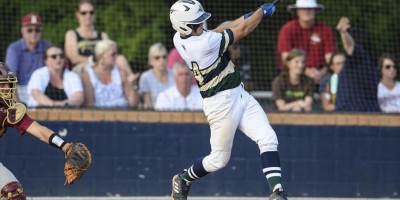 In Class AAAAAAA, the top 5 shuffled with North Paulding taking over No. 5 from Walton and Mill Creek swapping places with Brookwood at No. 3. Additionally, East Coweta and Grayson replaced West Forsyth and Hillgrove at No. 9 and No. 10, respectfully.
Winder-Barrow takes over No. 1 from Houston County in Class AAAAAA and Pope improved to No. 2 from its former spot at No. 4. Also, Grovetown moved to No. 6 after moving to 9-0 with a 4-2 win over No. 7 Greenbrier on March 9.
The top 10 remained intact in Class AAAAA, while Class AAAA saw Flowery Branch leap Northside-Columbus for No. 2 behind top-ranked Blessed Trinity. Also, Cartersville replaced Woodward Academy at No. 10.
In Class AAA, Monroe Area and Dawson County were replaced by Cook and Greater Atlanta Christian in the top 10. In Class AA, Vidalia jumped Jeff Davis and Rockmart for No. 1 and Pepperell and Banks County entered the top 10 in place of Westside-Augusta and Callaway.
First Presbyterian jumped Mount de Sales at No. 7 in Class A-Private and King's Ridge replaced Pinecrest Academy at No. 9. In Class A-Public, Bowdon replaced Pelham and Charlton County replaced Clinch County in the top 10.
Class AAAAAAA
1. Parkview
2. North Gwinnett
3. Mill Creek
4. Brookwood
5. North Paulding
6. Woodstock
7. Walton
8. Mountain View
9. East Coweta
10. Grayson
Class AAAAAA
1. Winder-Barrow
2. Pope
3. Houston County
4. Coffee
5. Lee County
6. Grovetown
7. Greenbrier
8. Glynn Academy
9. Allatoona
10. Cambridge
Class AAAAA
1. Buford
2. Loganville
3. Carrollton
4. Locust Grove
5. Ola
6. Decatur
7. Harris County
8. Whitewater
9. East Paulding
10. Starr's Mill
Class AAAA
1. Blessed Trinity
2. Flowery Branch
3. Northside-Columbus
4. Marist
5. Denmark
6. North Oconee
7. Cairo
8. West Laurens
9. LaGrange
10. Cartersville
Class AAA
1. Westminster
2. North Hall
3. Calhoun
4. Redan
5. Benedictine
6. Worth County
7. Lovett
8. Long County
9. Cook
10. Greater Atlanta Christian
Class AA
1. Vidalia
2. Jeff Davis
3. Rockmart
4. Bacon County
5. Thomasville
6. Elbert County
7. Bremen
8. Bleckley County
9. Pepperell
10. Banks County
Class A-Private
1. Wesleyan
2. Tattnall Square
3. Hebron Christian
4. Savannah Christian
5. Fellowship Christian
6. Mount Vernon
7. First Presbyterian Day
8. Mount de Sales
9. King's Ridge
10. Strong Rock Christian
Class A-Public
1. Gordon Lee
2. Schley County
3. Johnson County
4. Wilcox County
5. Commerce
6. ACE Charter
7. Telfair County
8. Charlton County
9. Marion County
10. Bowdon